Activism Triggered By Opposition to Trump May Be More Enduring Than The Politics
Have you noticed how much public support there's been in West Virginia, Oklahoma, Kentucky and Arizona for school teachers? All are states with right-to-work laws that make union organizing exceedingly difficult. All are states where Republican governors rule and Republican legislators are politically dominant.

Yet, teacher activism and public pressure forced governors to walk back initial harsh criticism of the teacher strikes, and legislatures to raise teacher pay and increase education budgets.

The spike in teacher activism followed the extraordinary outburst of public demand for more rational gun laws. The Parkland kids lit THAT fuse. Clearly there was a huge constituency waiting for someone to do it.

Most of the political news we see, hear and read is about political personalities and elections. In the Age of Trump that generally translates into a daily stew poisonous to positive, forward-looking thinking. What passes for a just cause these days is any effort to limit the wreckage.

But the teachers' strikes, like the marches for gun safety, are more than that. They're evidence that plenty of people are willing to do more than cut losses. To use a hockey reference appropriate for Stanley Cup season, they aim to score short-handed goals.

If you want to lift your spirits, I recommend reading the spring, 2018, edition of The American Prospect magazine. Particularly an article about a successful ground-up effort to have manufacturers build mass transit rail cars in U.S. plants stocked with unionized workers.

Jobs to Move America is the brainchild of a woman by the name of Madeline Janis, Janis spent 17 years mobilizing Los Angeles area workers, community activists and environmental groups to push through the nation's broadest living wage law. She also is credited with many other achievements, including slashing truck pollution at the nation's largest seaport and bringing diversity to hundreds of previously segregated construction jobs.

Janis founded Jobs to Move America to help bring factory jobs back to the U.S. when municipalities award mass transit manufacturing contracts. She began this effort by working with the U.S. Department of Transportation to strengthen "buy America" regulations that legally could be inserted into bid proposals. Then she mobilized citizen activism campaigns to pressure local officials to insist on U.S. manufacturing in awarding contracts.

As a result of her leadership and the activism of countless local groups, 400 unionized workers are now building rail cars at a new plant in nearby Palmdale, California.

The U.S. employment plan that Janis helped craft through the U.S. Department of Transportation, and the local activism model she directed in Los Angeles, also has helped bring new mass transit manufacturing plants, and thousand of jobs, to Chicago, Boston, New York and Lincoln, Nebraska.

All of this a product of citizen activism, not top down initiatives from elected leaders or government agencies.

The American Prospect article quotes Janis as saying that what's happening in public transit can scale up in other other areas. "We think with this approach, you can add criteria for food purchases for schools, jails, and hospitals. You can think of a million things where these policies can be used."

Jobs to Move America's next targets are the manufacture of school buses, communications equipment and infrastructure equipment.

Ready for some more feel-good news?

The same edition of The American Prospect tells us that while 1,000 coal jobs were added in Trump's first year, the wind energy industry added 25,000, bringing the total of U.S. wind energy jobs to 100,000, double the number of jobs in coal. While Trump has pushed for offshore oil drilling, a business few states want, states are becoming hot beds of activity for offshore wind farms.

Improved economics are spurring the wind energy boom. But so is local activism in communities where jobs have been scarce and energy bills high.

Congressional paralysis and descent into Trumpian madness has led to an historic level of angst and questioning about the future of democracy. Less attention is being paid to a monumental level of civic activism that goes beyond efforts to minimize the wreckage.

An article in the May 21 Nation magazine describes how ACLU membership has soared from 450,00 to 1.84 million since Trump was elected. In 2017, online donations to the ACLU skyrocketed from $5 million to $86 million. That has allowed the organization to expand its role from courtroom fights in defense of civil liberties to create a complementary grassroots organization to engage in local political battles.

In Arizona, where membership surged from 5,000 to 22,000, the ACLU mobilized local activists in a successful fight to end Phoenix's draconian police policy of checking papers of anyone who looked Latino.

This is new ground for the nation's oldest civil liberties organization. National ACLU officials have set a course to make the ACLU as effective at citizen activism as the AARP and the NRA.

And those West Virginia teachers are not going away, either. In McDowell County, the state's poorest, the American Federation of Teachers is working with the community to develop local agriculture, build housing and promote economic development.

ACLU's executive director Anthony Romero is quoted as saying "If there is one thing I will give Donald Trump credit for, he has given birth to what may be a golden age of citizen activism the likes of which I haven't seen in my adult life, where ordinary folks turn out in record numbers."

Since Trump's election, millions have hit the streets for the women's march, the march for science, the march for gun safety, and other causes. It doesn't seem to have ended there, or even just with voter registration or get-out-the-vote drives. The citizen activist movement is drilling deeper, not just turning out, but turning into projects and policies they can impact right at home.

It's the way democracy's supposed to work.

(Joe Rothstein is a regular columnist for USPoliticstoday.com and author of the acclaimed political thriller "The Latina President and the Conspiracy to Destroy Her." Mr. Rothstein can be contacted at joe@einnews.com).
---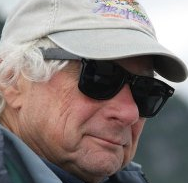 Joe Rothstein is editor of U.S. Politics Today. His career in politics spans 35 years, as a strategist and media producer in more than 200 campaigns for political office and for many political causes. He was a pioneer in professional political consulting and one of the founding members of the American Association of Political Consultants. During his career Mr. Rothstein has served as editor of the Pulitzer Prize-winning Anchorage Daily News and adjunct professor at George Washington University's Graduate School of Political Management. He has a master's degree in journalism from UCLA.
---