What Policy-Makers Can Learn from Pro Football: Economic Equality Is Good Business
Let's talk about attacking economic inequality. And let's use the example of professional football to do it. Yes, professional football. Keep reading and you will see my point.

There's a lot to not like about professional football. That list is long and so well documented I won't unroll it here. But despite its many negatives, pro football remains far ahead of other sports as the one most Americans like to watch. Four times as many Americans prefer watching football to basketball, baseball and soccer. According to Nielsen, 19 of the 20 most TV watched events in the U.S. have been Super Bowls.

Analysts have a lot of theories about football's popularity, but one undeniable factor is that most games are competitive. Thirty-two teams play in the National Football League, some from rich media markets like New York, Chicago, Los Angeles and Houston. Others are from much smaller metro areas, like Green Bay and Indianapolis. Despite the disparity in market size and fan base, smaller market teams compete on relatively equal terms with the rich teams.

Reality TV doesn't get any better than Minnesota's incredible hail-Mary defeat of the New Orleans Saints Sunday night. In audience terms, that game pitted the nation's 15th largest media market against the the 51st largest media market. The final four teams still competing to be in this year's Super Bowl are from these media markets: Philadelphia (4), Boston (10), Minnesota (15), and Jacksonville (42).

Team owners have designed their league for competition parity, and they put up big bucks to make it happen. Big market teams share their TV revenue with smaller market competitors, limiting the ability of the richest teams to buy dominance by outbidding others for the best players, coaches and other key personnel.

The annual college player draft is another leveling tool. The pro teams with the worst records one year have priority in selecting the best young players coming out of college the next year, an important factor in helping teams lift themselves off the bottom rungs of the standings.

Finally, the league builds its schedules so that the better a team performs one year, the tougher its schedule the next. That helps insure that there are few gimme-type games on any team's calendar.

All of this competitive engineering works. Since 2010, 30 of the league's 32 teams have been in the playoffs. Fans in nearly all of the league's cities, in any given season, can buy $15 beers and cheer themselves hoarse for home town teams with legitimate expectations their team can win.

So how does this relate to the overall economy?

For that, let's turn to the worthy magazine The Washington Monthly, from where the inspiration for this column comes. In its latest edition, the magazine's editor-in-chief Paul Glastris, rightly points out equality has been a huge factor in pro football's success. Without a serious effort to spread the wealth, smaller market teams would be hard pressed to stay in business. The same three or four teams would compete for the Super Bowl every year. The game would not be as interesting, it would draw fewer fans and generate less overall revenue.

"That, in a nutshell is what's happened to the U.S. economy," says Glastris. "Since the 1980s, Washington has changed the rules in ways that help the already advantaged and make it harder for others to catch up. This is true not just of tax and labor policies, but also the rules that set the terms of economic competition."

The new Republican tax cut is just the latest example of Congress stacking the deck for the rich team. Growing economic inequality has been the result of political choices made or not made, not mysterious market forces.

--Failure to protect workers from low cost foreign labor competition and technological change.

--Failure to rationalize the health care system to deal with rising health costs or offer reasonably priced, effective universal insurance coverage.

--Failure to protect private pensions and Social Security.

--Allowing the finance industry to become a high stakes gambling casino, with taxpayers picking up the cost of much of the loss.

--Abdicating the government's role as the cop on the capitalism beat, while corporations consolidate to fix prices and limit choice.

Yes, the stock market is at record levels, and that's great for the few. But for the many, indicators of physical and social health are heading down: life expectancy, child mortality, economic equality, trust in any kind of authority, and more.

In almost every way that matters, the rich teams have been winning glittering trophies while the non-rich stagnate financially. No wonder that fewer than 20 percent of the public trusts its own Congress, and that voters felt desperate enough to elect a con artist like Donald Trump as president, hoping for real change.

Football team owners have figured out that insuring a measure of equality lifts all boats. That message should not be lost on policy makers. Want to make America great again? Make it work for everyone again.

(Joe Rothstein is a regular columnist for USPoliticstoday.com and author of the acclaimed political thriller "The Latina President and the Conspiracy to Destroy Her." Mr. Rothstein can be contacted at joe@einnews.com).
---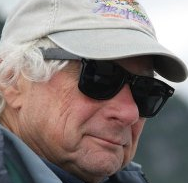 Joe Rothstein is editor of U.S. Politics Today. His career in politics spans 35 years, as a strategist and media producer in more than 200 campaigns for political office and for many political causes. He was a pioneer in professional political consulting and one of the founding members of the American Association of Political Consultants. During his career Mr. Rothstein has served as editor of the Pulitzer Prize-winning Anchorage Daily News and adjunct professor at George Washington University's Graduate School of Political Management. He has a master's degree in journalism from UCLA.
---