Disturbing New Revelations Point to a Rigged 2016 Election Result
October 9, 2017


By Joe Rothstein

Donald Trump spent much of the 2016 campaign warning us that the result of the presidential election would be rigged. Events of the last few weeks suggest he may have been right and that his presidency is illegitimate.

Here's what we have learned in those last few weeks:

1. The Republican and Democratic co-chairs of the Senate Intelligence Committee endorsed the conclusions of U.S. intelligence agencies that Putin's government engaged in propaganda and hacking campaigns to influence the outcome of 2016 U.S. election. The use of "hacking" in their assessment is significant for reasons I'll discuss in a moment.

2. The Russian propaganda campaign mirrored the way the Trump campaign itself used Facebook advertising to target voters, strongly suggesting collusion.

3. The National Security Agency and Equifax, two of the most secure data repositories in the world, reported that they were successfully hacked, undermining claims that state and county voting systems, many built on consumer software, were impenetrable to outside manipulation.

Let's first consider the propaganda question.

The ads we now know that Russian agencies placed on Facebook were not like those you might see in the newspaper. Facebook collects mountains of individualized data from its users, enough to profile a user's likes and dislikes about issues, music, sports, and just about any topic under the sun. Advertisers flock to Facebook because they can precisely target their messages to users most susceptible to them. It's like your best friend or a family member contacting you with an opinion or a request based on what they already know about you personally.

The director of Trump's Facebook campaign, Brad Parscale, said on the TV magazine show 60 Minutes that much of Trump's advertising went into this kind of targeted advertising and explained the intricacies of the process. How did they know who to target? From analysis by Facebook database experts certainly, and from information-rich databases of voter preferences and behavior collected from proprietary Republican party voter ID efforts in past campaigns.

We also now have learned that the Russians' Facebook campaign mirrored Trump's, strongly suggesting that the Russians knew who to target and what messages to use to persuade individual voters. The Russian campaign appears to have been conducted with a level of sophistication that eludes even many U.S. political professionals. Either the Russians independently developed an extraordinary level of expertise in cutting edge U.S. campaign management, or they coordinated with the Trump campaign and possibly even with the Republican party to target known persuadable voters.

If the Russians are that good on their own, every U.S. campaign now is in jeopardy of being influenced by Russian interference. If they did it in collusion with the Trump campaign and the Republican party, a lot of people should face criminal charges for violating U.S. election laws.

Now let's turn to that worrisome word "hacking." Senator Richard Burr of South Carolina, the Republican intelligence committee chairman, and Senator Mark Warner of Virginia, the Democratic vice chairman, opened that door in their assessment of Russia's role in 2016.

Until now, most authorities have urged us not to be concerned about the hacking question. The Department of Homeland Security notified 21 states the other day that Russians attempted to hack their election systems in 2016. Whatever the Russians may have tried, the DHS said, it didn't work. That's hardly credible, given what we know about the sloppy way states manage their lists and machine security.

In 2014, a presidential commission on election administration issued a devastating report on the way elections are conducted in the U.S. Among its findings: most of the voting machines in use are more than 10 years old and operate with obsolete technology.

Here's a current example of how that translated into real life trouble:

In August, last year, just before general election voting, a young cybersecurity researcher visited the site of a Georgia university that programs and tests voting machines for the entire state of Georgia. Without even having to use a password he downloaded registration records for the state's 6.7 million voters; multiple PDFs with instructions and passwords for election workers to sign in to a central server on election day; and software files for the state's ExpressPoll pollbooks — electronic devices used by poll workers to verify that a voter is registered before allowing them to cast a ballot. There also appeared to be databases for the so-called GEMS servers. These Global Election Management Systems are used to prepare paper and electronic ballots, tabulate votes and produce summaries of vote totals.

These problems had not been fixed even at the time of this June's special election for Congress that proved to be the most expensive race for Congress in history, one that drew national attention and had national political implications. Georgia, like many states, doesn't require a paper trail. There's no way to audit the accuracy of the machines with a hand count. Nevertheless, a group in Georgia is suing the state to overturn the results of that election.

In South Carolina, elections are run on machines that use cartridges, like the ones used on old Nintendo game consoles. Poll workers put the cartridge in a slot in the machine at the start of voting; after polls close, all cartridges are delivered to a tabulator room, where they are plugged in and their data downloaded. In 2010, workers at two precincts in the state capital of Columbia mixed up cartridges and lost 1,127 votes, or almost two-thirds of the precincts' total.

Ohio Secretary of State Jennifer Brunner sued Diebold following the 2008 primaries after 11 counties using the company's AccuVote-TSX voting machines and GEMS tabulator dropped votes, a problem not uncommon with these systems.

Sorry, but it strains belief that the Russians can penetrate NSA but couldn't manipulate obsolete systems for a goal as important as influencing the selection of a U.S. president.

Fewer than 80,000 votes in Michigan, Wisconsin, and Pennsylvania combined made the difference in an election where 130 million Americans voted. It didn't require a national hacking campaign to change an outcome this close, just knowledge of swing precincts and publicly available information about the equipment being used to manage voter files and to collect and count votes.

Were those votes manipulated through voter file distortion, machine hacking or Trump campaign collusion with Russian intelligence agencies? If the answer to any of those questions is "yes," the result of the election is open to question, and so is the very legitimacy of the Trump presidency.

(Joe Rothstein is a regular columnist for USPoliticstoday.com and author of the acclaimed political thriller "The Latina President and the Conspiracy to Destroy Her." Mr. Rothstein can be contacted at joe@einnews.com).
---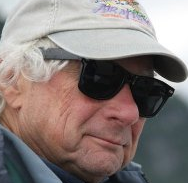 Joe Rothstein is a political strategist and media producer who worked in more than 200 campaigns for political office and political causes. He also has served as editor of the Pulitzer Prize-winning Anchorage Daily News and adjunct professor at George Washington University's Graduate School of Political Management. He has a master's degree in journalism from UCLA. Mr. Rothstein is the author of award-winning political thrillers, "The Latina President and the Conspiracy to Destroy Her," and "The Salvation Project."
---