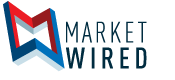 Canada Immigration Lawyers Caution Employers about Onerous Foreign Workers Process
Immigration lawyers provide insight into hiring foreign workers in Canada
/EINPresswire.com/ -- VANCOUVER, BC--(Marketwired - January 25, 2018) - The Canadian immigration lawyers at Sas & Ing understand the challenges of hiring foreign workers. While Canada has faced ongoing labour shortages for many years, hiring foreign workers is an onerous process and employers need to be cautious. For more, go to: http://canadian-visa-lawyer.com/caution-is-an-employers-best-friend/
"The growth of Canada's foreign worker program has led to the introduction, in recent years, of strict compliance measures for employers in all aspects of Canada's immigration delivery system with Service Canada, Immigration, Refugees and Citizenship Canada (IRCC), and the Canada Border Services Agency (CBSA)."
Failing to comply with their terms can lead to serious consequences for employers. Today, the general process for an employer to bring a foreign worker to Canada is by obtaining a Labour Market Impact Assessment (LMIA) from Service Canada. There is also a $1000 employer application fee (for each foreign worker) and two separate application forms -- the 11-page LMIA form, and the 10-page Transition Plan.
An employer must also declare that they will comply with 18 individual obligations regarding the job offer to the foreign worker. Failure to comply with any of the terms can result in the loss of all foreign workers, having the company publicly blacklisted for up to a two-year period, being prohibited from applying for foreign workers in the future, up to $50,000 in fines, and up to 2 years in jail.
If conditions were unwittingly breached, Service Canada, IRCC, and CBSA will take the circumstances which led to non-compliance into consideration, as well as any efforts made by an employer to rectify the breach. For example, if there has been a change made to the terms of employment by an HR Manager, then remedying the breach -- such as back payment of wages -- will go a long way in leading to a favourable outcome.
The shortage of Canadian workers has driven many employers to turn to Canada's foreign worker program. Employing foreign workers may be essential to your company's business objectives, but the process has significant responsibilities for employers that shouldn't be overlooked. To learn more about bringing in foreign workers, schedule a consultation with immigration lawyers Sas & Ing at 1-604-689-5444.
About the Company
Sas & Ing Immigration Law Centre has over 30 years of continued in-depth and comprehensive expertise in most aspects of Canadian Immigration practice. Sas & Ing, a Vancouver immigration lawyer team, has facilitated applications to Citizenship and Immigration Canada (CIC), Service Canada and Canada Border Services Agency. Catherine & Victor work closely with other lawyers specializing in Business, Employment, Tax, and Real Estate to provide comprehensive legal advice to companies and individuals as they navigate the regulatory requirements necessary for temporary or permanent establishment in Canada.
For additional information, please visit canadian-visa-lawyer.com or call (604) 689-5444.
Powered by


EIN Presswire does not exercise editorial control over third-party content provided, uploaded, published, or distributed by users of EIN Presswire. We are a distributor, not a publisher, of 3rd party content. Such content may contain the views, opinions, statements, offers, and other material of the respective users, suppliers, participants, or authors.
Submit your press release