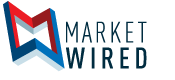 Vancouver Accountants Share Business Expenses That Offer Best ROI
Vancouver accountant's blog post lists expenditures for businesses looking for tax tips
/EINPresswire.com/ -- VANCOUVER, BC--(Marketwired - November 23, 2017) - As an accounting firm, the professionals at Mew + Company feel that business owners and tax accountants are a team. While business owners need to come up with plans to grow revenue, the accountants' job is to perform the less glamorous tasks of ensuring proper financing for a marketing plan and for future projects; analyzing performance ratios to ensure the company is on the right track, and, of course, effective tax planning with the profits of the business. For more, go to: http://www.mewco.ca/blog/vancouver-tax-tips-prerequisite-expenditures-for-business-success/
As the article notes, accountants have the privilege of seeing the detailed financial information from many different types of business, even though they lack the intimate industry knowledge of a business owner. For anyone looking for a list of reliable tax expenditures, the article offers five relevant recommendations, which include: branding, web marketing, marketing plans, employee benefits, and hiring a tax advisor.
For example, tax advisors and professional chartered accountants are necessary as a business expands. They ensure that you have adequate financing for future projects, track operational statistics, and help you retain your profits for further expansion. Most accounting fees are tax deductible.
Corporate income tax is one of the largest expenses in any successful business. Effective corporate tax planning is essential in order to minimize ongoing tax expenses, which affect not just business owners, but their families too.
The professionals at Mew + Company are experienced in all aspects of corporate tax planning. As a Vancouver-based team, they aim to preserve wealth and equity. More significantly, they free business owners to focus on what they do best-expanding and nurturing the business.
To learn more about working with Mew + Company, contact them at 604 688 9198 or lwoo@mewco.ca.
About the Company
Mew + Company, Vancouver, is an ideal solution to the taxation problem. With a simple philosophy of building long-lasting customer relationships, the company has been serving corporate clients in a variety of fields-including restaurants, real estate, retail, and the service industry. Investing in their specialist services will undoubtedly be fruitful for all kinds of clients.
To learn more about Mew + Company and discuss their services, log on to http://mewco.ca/
Lilly Woo, CPA, CA, CFE, CFP
Mew + Company Chartered Professional Accountants
604 688 9198
Company Website: http://www.mewco.ca

Powered by


EIN Presswire does not exercise editorial control over third-party content provided, uploaded, published, or distributed by users of EIN Presswire. We are a distributor, not a publisher, of 3rd party content. Such content may contain the views, opinions, statements, offers, and other material of the respective users, suppliers, participants, or authors.
Submit your press release