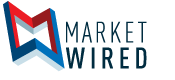 ActiveDuty System Technology To Be Presented in Congressional Benchmark Meetings
/EINPresswire.com/ -- HOFFMAN ESTATES, IL--(Marketwired - Oct 31, 2017) - Wellness Center USA, Inc. (OTCQB: WCUI), today announced that its wholly-owned subsidiary, StealthCo, Inc., dba Stealth Mark, is presenting its findings in its published report 'Mindshare Mapping Report on Child Sexual Exploitation, with a focus on Domestic Minor Sex Trafficking' in benchmark meetings to key Congressional members of both the House and the Senate.
In addition to the foundational data represented within the report, Stealth Mark will showcase its ActiveDuty™ technology and how it might be utilized within governmental agencies to satisfy regulatory requirements as defined in H.R. 2200, also known as the 'Frederick Douglas Trafficking Victims Prevention & Protection Reauthorization Act of 2017'. The bill passed the House on July 12, 2017 and is currently under consideration in the Senate Foreign Relations Committee.
The 'Mindshare Mapping Report on Child Sexual Exploitation with a Focus on Domestic Minor Sex Trafficking' provides a foundational understanding of the industry and how it has evolved since the 1970's. This not only reveals correct and incorrect cultural understandings, but provides a level of knowledge that allows the prediction of market events.
Other key components of the report reveal; a hot zone of recruitment activity; geographic locations of the most active online inquires, searches and posts; an understanding of how a victim is priced; a one-to-one correlation on the popularity of an event and the trafficking activity, whether sports, music, festival or fair; and the public's mass perceptions of victims and perpetrators that are inaccurate. The report's deeper dive into the personas of the victims, perpetrators and traffickers provides categorical understanding that will generate a paradigm shift in our current cultural understanding of the sex trafficking industry.
This study presents the unique focused methodology and power of the ActiveDuty System™, providing real time information and is intended to provide guidance in future development of policies and strategies to be used for criminal justice intelligence and victims' advocates. "We look forward to the congressional meeting that will result in our ActiveDuty™ intelligence becoming a valuable resource in the accountability mandates required by the H.R. 2200 bill," stated Lee Anne Patterson, VP of Marketing and Sales for Stealth Mark. "We also believe this will afford us the opportunity to extend the talents of our ActiveDuty™ team to assist the intelligence community with regards to not only human slavery, but anti-counterfeiting and money laundering as well," she added.
"The power to deliver factual and actionable intelligence in real time, via Stealth Mark's ActiveDuty System™ can provide a major paradigm shift in the current misperceptions of child sexual exploitation; of the victims, of the perpetrators, and the methodologies in play", stated Rick Howard, CEO of Stealth Mark. "Understanding of behavioral patterns, and segregating ongoing perceptions from hard data is key to combating these terrible and criminal activities. We hope to provide the appropriate agencies with accurate up-to-date data to allow focused actions to occur."
ActiveDuty System™ is a proprietary Digital Threat Assessment Platform powered by Stealth Mark. The platform utilizes leading-edge algorithmic human behavior modeling technology called Digital Sociology to provide actionable intelligence that provides clients much more than just data. Rather, it will make available a comprehensive and global umbrella of strategic information regarding potential threats and illicit activity.
About the ActiveDuty System™.
To better understand the ActiveDuty System™ capabilities ....imagine leveraging the domain knowledge of a large team of dedicated subject-expert analysts who are able to digest and contextualize any and all research materials associated with the focal area. Then add the skills of an international social media research group that has access to all consumer-generated posts in any language across the full spectrum of shared digital communities (Bulletin Board System (BBS) to discussion groups to tweets). Layer in a global network of news analysts who specialize in understanding how the history of a news event impacts the trajectory of current and future news events along with a team of anthropologists and behavioral economists to outline definable patterns of human behaviors from across the spectrum of research, social media and news data -- historically, currently and predictively. Then combine all of these empowering attributes into a proprietary, repeatable protocol utilizing machine learning (AI), computational linguistics and mathematical epidemiology ....this is the power of the ActiveDuty System™.
About Wellness Center USA, Inc.
Wellness Center USA, Inc. (www.wellnesscenterusa.com) is a hybrid healthcare company that combines best in class technologies, software, devices, providers, protocols, goods, and services. It was created to address important healthcare and wellness needs via breakthrough solutions, all centered around the "well-being of the body and mind". Wellness Center USA, Inc. is the parent company of three businesses reporting consolidated: Stealth Mark, National Pain Centers, and Psoria-Shield.
Safe Harbor Statement:
Certain statements and projections contained in this presentation that are not statements or financial results of historical fact constitute forward-looking statements within the meaning of the Private Securities Litigation Reform Act of 1995. Such statements and projections include statements regarding any proposed exchange transactions, the anticipated closing date of such transactions and future results following a closing of the transactions. Forward-looking statements can be identified by the fact that they do not relate strictly to historical or current facts. They often include words like "believe," "expect," "anticipate," "pending", "estimate," and "intend" or future or conditional verbs such as "will," "would," "should," "could," or "may." While it is not possible to identify all factors, risks and uncertainties that might relate to, affect or arise from the proposed transactions and plans which might cause actual results to differ materially from expected results, such factors, risks and uncertainties include delays in completing the transactions, difficulties in integrating operations following the transactions, difficulties in manufacturing and delivering products, potential market rejection of products or services, increased competitive pressures, changes in general economic conditions, legislative and regulatory changes that adversely affect the business in which the parties are engaged, changes in the securities markets and other factors, risks and uncertainties disclosed from time to time in documents that the Company files with the SEC.
Powered by


EIN Presswire does not exercise editorial control over third-party content provided, uploaded, published, or distributed by users of EIN Presswire. We are a distributor, not a publisher, of 3rd party content. Such content may contain the views, opinions, statements, offers, and other material of the respective users, suppliers, participants, or authors.
Submit your press release