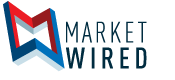 MEDIA ADVISORY: Members of Parliament to Express Concern for Canadian Freedoms
/EINPresswire.com/ -- OTTAWA, ONTARIO--(Marketwired - Oct 27, 2017) - On Tuesday, October 31, 2017, MPs David Anderson, Mark Warawa, Harold Albrecht, Bev Shipley, former MPs Reed Elley and Stephen Woodworth, Christian Heritage Party Leader Rod Taylor, and others will make themselves available to the media to comment on recent restrictions of basic Canadian freedoms.
A Parliamentary Forum on "Canadian Freedoms: Growing Threats?" will be held Monday, October 30, 2017, at 7:00 p.m., at Room 430, Wellington Building (197 Sparks Street), Ottawa. Public Admission.
Details of Media Availability:
Charles Lynch Theatre
Room 130-S, Centre Block
House of Commons
Ottawa, Ontario
Tuesday, October 31, 2017
9:30 AM EST
Powered by