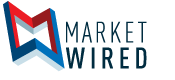 National Disability Employment Awareness Month (NDEAM)
/EINPresswire.com/ -- PROVIDENCE, RI--(Marketwired - October 27, 2017) - October Marks National Disability Employment Awareness Month (NDEAM), an opportunity to celebrate an inclusive workplace and commend the impact of the contributions of employees with disabilities. A week-long commemoration launched in 1945 that has since grown into a full month initiative, NDEAM offers businesses the chance to also foster discussion on what it means to be disabled and how awareness, inclusivity, and accessibility all cultivate a positive work environment. The success of NDEAM is a sign of the de-stigmatization of disability in the workplace, but it also serves as a reminder to employers that there is always more that can be done to foster accessibility. One key element to consider is website accessibility, particularly as an increasing amount of business interactions now take place in the virtual realm. Just like a company provides its disabled employees with the appropriate accommodations within the office, so too should these organizations offer a web platform that meets the needs of all employees and allows functionalities for those who might need it.
Read more on NDEAM and how businesses can assess their accessibility here: https://www.boia.org/blog/what-is-ndeam
About the Bureau of Internet Accessibility:
Mobile and Web accessibility compliance is a requirement, but trying to understand the WCAG 2.0 Guidelines and how they relate to ADA, ACAA, OCR, AODA, Section 508 and other compliance requirements, can be confusing. The Bureau of Internet Accessibility (BoIA) has been helping eliminate the accessibility digital divide since 2001. The organization's reports, tools, and services have assisted businesses in improving, maintaining, and proving the accessibility of their websites. With services that include self-help tools, audits, training, remediation and implementation support, BoIA has the experience and expertise to ensure that accessibility efforts are worthwhile and successful. For more information, visit www.BoIA.org.
Powered by