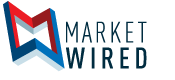 ITA Launches Women Influence Chicago Initiative
New program aims to make Chicago the leading tech ecosystem for women to start and grow their careers
Women Influence Chicago
Click here for high-resolution version
/EINPresswire.com/ -- CHICAGO, IL--(Marketwired - October 26, 2017) - The Illinois Technology Association (ITA) today announced the launch of Women Influence Chicago, an umbrella organization to cultivate women leaders, connect the community and increase female leadership at growth and enterprise tech companies. Through pre-workforce and in-workforce education for both men and women, the initiative aims to catapult women into roles of influence as a member of the C-Suite, as Presidents/CEOs and into Public Advisory Board positions.
Originally founded by Kelly Stickel, CEO of Remodista, Women Influence Chicago will now be powered by ITA and co-chaired by Stickel and long-time Chicago tech community veteran, Aimee Schuster. The co-chairs will lead an Advisory Board of men and women at Chicago technology companies focusing on projects in three key areas:
Pre-Workforce: enabling and supporting getting more women into technology through mentorship, education and STEM programs.
In-Workforce: guiding and educating Chicago tech companies, as well as male and female employees of those organizations, on creating successful and inclusive environments for women.
Positions of Influence: growing the number of women on boards and in the C-Suite at Chicago tech companies.
"ITA has hosted 'Women in Tech' receptions for several years," said Julia Kanouse, CEO of ITA. "While networking events have their place, and will remain a component of our work, I knew there was so much more that ITA and our members could be doing to grow women leaders in Chicago. Partnering with Kelly to bring Women Influence Chicago to ITA fills a significant gap in ITA's programs and allows us to lead on this critical topic."
Inspiration for Women Influence Chicago came in 2015 when Stickel received the Women of Influence Award from the Chicago Business Journal. The award honors women who are innovative in business, but also spend an equal amount of time cultivating other women leaders.
"As I was onstage for the panel, with a group of fabulous women, before a crowd of 450 people at the Ritz-Carlton in Chicago, talking about getting women to the top, I realized: it was time to launch an organization for the Windy City that focuses on helping women get there," said Stickel. "I'm thrilled that ITA is now spearheading the initiative and excited about the strides we'll be able to make together."
Schuster was equally enthusiastic to get involved in the project. "There is already a strong Chicago tech-community focus to raise awareness around the capital and startup inequities for women. That work is incredibly important, but does not focus on a large population of women who are working and sometimes struggling to rise within technology companies," Schuster said. "I'm so impressed with what Kelly has built and I'm excited to play a part in ITA's future efforts leveraging her platform going forward."
Members of the Advisory Board include:
Leon Chism, CTO, DialogTech
Kimberly Greuling, Director of Engineering, Backstop Solutions
Mary Kate Love, Engagement Manager, DMDII at UI Labs
Carmen McDonald, Product Design Lead, CDW
Keelin McDonell, VP Professional Services, Narrative Science
Tom Nawara, Partner, IBM
Lisa Olmstead, SVP International CIO, TransUnion
Julie Rodgers, COO, Hireology
Candice Savino, VP Engineering, Trunk Club
Christine Schoeff, SVP Talent & Development, Vibes
Join us on December 12 for our kickoff event to celebrate this new initiative and continue supporting women to make Chicago the leading tech ecosystem for female tech careers. Register here.
About ITA
The Illinois Technology Association (ITA) scales Illinois tech companies. With innovative resources that allow members to collaborate with each other, build their talent networks and elevate their local and national presence, ITA is the region's strongest advocate for fostering innovation and growth. Founded in 2005 and supporting 500-plus growth-stage tech companies, ITA has a rich history of driving business forward. For more information, visit illinoistech.org, follow @ITAbuzz on Twitter or find us on LinkedIn.
Image Available: http://www.marketwire.com/library/MwGo/2017/10/26/11G147038/Images/WIC-RGB-web-7ea10881e24fb00d85482d22ea8843ce.jpg

Powered by