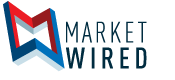 ADA Lawsuits are preventable when accessibility is a focus
/EINPresswire.com/ -- PROVIDENCE, RI--(Marketwired - October 25, 2017) - With over 20% of Americans living with a disability and the increasing number of aging baby boomers on the rise, website accessibility isn't just a legal issue; it's about morally doing the right thing by making the web accessible to everyone.
Accessibility issues make it impossible for those who depend on assistive web devices to surf the web, pay bills and conduct day-to-day activities online. Lack of accessibility is the cause of frustration that has increased lawsuits and other legal action that has forced noncompliant companies and organizations, such as Disney, Netflix, Winn Dixie and Hobby Lobby, to incorporate web accessibility guidelines outlined in the WCAG 2.0.
Accessibility lawsuits can result in massive fines, fees, and a damaged reputation, but a little preemptive action and planning can help eliminate these problems at a fraction of the price.
The Bureau of Internet Accessibility is committed to making the web user-friendly for everyone, and their recent creation of free testing tools, resources, and informative articles will help ensure your website is accessible and compliant to help avoid the risk of a lengthy and expensive legal battle.
Read their latest article, "How To Prevent A Web Accessibility Lawsuit" to find out how to make your website more accessible.
About the Bureau of Internet Accessibility:
Mobile and Web accessibility compliance is a requirement, but trying to understand the WCAG 2.0 Guidelines and how they relate to ADA, ACAA, OCR, AODA, Section 508 and other compliance requirements, can be confusing. The Bureau of Internet Accessibility (BoIA) has been helping eliminate the accessibility digital divide since 2001. The organization's reports, tools, and services have assisted businesses in improving, maintaining, and proving the accessibility of their websites. With services that include self-help tools, audits, training, remediation and implementation support, BoIA has the experience and expertise to ensure that accessibility efforts are worthwhile and successful. For more information, visit www.BoIA.org
Powered by