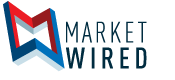 Legislators from Gaming States Announces Expert Speakers for January 5-7 Winter Meeting in Miami
/EINPresswire.com/ -- MIAMI, FL--(Marketwired - Oct 25, 2017) - The National Council of Legislators from Gaming States (NCLGS) today announced the slate of more than three dozen speakers for its Winter Meeting, which takes place January 5-7, 2018, at the Hyatt Regency Miami.
"An exceptional group of gaming-related experts from across the country will be convening at our Winter Meeting in Miami," said NCLGS Vice President Helene Keeley, a Representative from Delaware. "Everyone with a stake in the future of legalized gambling -- in any form -- should attend our meeting in Miami to hear a wide range of thought-provoking discussions on this essential issue."
The NCLGS Winter Meeting agenda features six legislative committee sessions, three general sessions including two Masterclasses conducted by the International Masters of Gaming Law, the Women in Gaming Keynote Luncheon, and Kickoff Keynote from American Gaming Association President and CEO Geoff Freeman.
In addition to legislators who will chair Committee sessions, the following experts will speak in Committee and general sessions, with additional speakers to be announced in the coming weeks:
Brett Abarbanel, Director of Research, International Gaming Institute, UNLV
Debbie Alford, Director, Georgia Lottery
Gerald Aubin, Director, Rhode Island Lottery
Bo Bernhard, Executive Director, International Gaming Institute, UNLV
Michael Clohisy, Director of Sports Business Development, Publicis.Sapient
Stephen Crosby, Chair, Massachusetts Gaming Commission
Brad Cummings, CEO, Equilottery
Bill Fasy, President, Casino at Delaware Park
Holly Gagnon, President & CEO, Seneca Gaming Corp.
Steve Geller, Esquire, Geller Law Firm
Kenneth George Jr., Chairman, Forest County Potawatomi Gaming Commission
Blaine Graboyes, CEO, GameCo
Laura (D'Angelo) Holoubek, Partner, Dinsmore & Shohl LLP
Ronnie Jones, Chairman, Louisiana Gaming Control Board
Jan Jones Blackhurst, Executive Vice President, Public Policy & Corporate Responsibility, Caesars Entertainment
Stephen Martino, Senior Vice President & Chief Compliance Officer, MGM Resorts International
Erin McMullen, Director of Governmental Affairs, Boyd Gaming Corp.
Gordon Medenica, Director, Maryland Lottery
Laila Mintas, Deputy President, Sportradar US
Sheila Morago, President, Oklahoma Indian Gaming Association
Kevin Mullally, General Counsel and Director of Government Affairs, Gaming Laboratories International
Aric Nesbitt, Commissioner, Michigan Lottery
William Pascrell III, Partner, Princeton Public Affairs Group
Michael Pollock, Managing Director, Spectrum Gaming Group
Lee Richardson, Chief Executive, Gaming Economics
Lori Rugle, Responsible Gambling Specialist, National Association of State and Provincial Lotteries
Dan Russell, former General Counsel, Florida Lottery; Special Counsel, Jones Walker LLP
Russell Sanna, Executive Director, National Center for Responsible Gaming
Richard Schwartz, President, Rush Street Interactive
E. Sequoyah Simermeyer, Vice Chair, National Indian Gaming Commission
Joel Simkins, Head of Gaming & Leisure Investment Banking, SunTrust Robinson Humphrey
Valerie Spicer, President, Trilogy Group
Sara Gonso Tait, Executive Director, Indiana Gaming Commission
David Trujillo, Director, Washington State Gambling Commission
Keith Whyte, Executive Director, National Council on Responsible Gambling
Seth Young, Director of Online Gaming, Foxwoods Resort Casino
Winter Meeting registration is now open to the public at www.nclgs.org/meetings.html. The conference website includes the full conference agenda, as well as information for special attendee hotel rates at the host Hyatt Regency.
The Winter Meeting agenda includes legislative committee sessions on Responsible Gaming, Pari-Mutuels, Lotteries, State-Federal Relations, and Casinos, as well as general sessions that examine regulation, fiscal challenges, and public policy.
NCLGS is the only organization of state lawmakers that meets on a regular basis to discuss issues relating to gaming. Members of NCLGS serve as chairpersons or members of state legislative committees responsible for the regulation of gaming in their state legislative houses. NCLGS does not promote or oppose gaming but is primarily concerned with the proper regulation of the industry. The NCLGS Foundation is the educational and research arm of NCLGS. The 501(c)(3) non-profit is a source of non-partisan data on issues of gaming legislation and regulation.
Spectrum Gaming Group, an independent global consulting firm, serves as NCLGS Executive Director.
Legislators and others seeking NCLGS membership information should contact Wayne Marlin at wayne.marlin@nclgs.org. For sponsorship information, contact events@nclgs.org.
Powered by