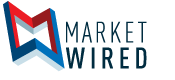 EVIO Labs Expands to Fifth Oregon Location
/EINPresswire.com/ -- BEND, OR--(Marketwired - Oct 24, 2017) - EVIO, Inc. (OTCQB: EVIO) the nation's leading provider of analytical laboratory cannabis testing, research and advisory services, has announced the opening of its fifth testing location in eastern Oregon.
"We are excited to announce our new location in La Grande, OR," stated William Waldrop, CEO of EVIO, "Oregon recently passed OAR 603-048 which requires all industrial hemp and hemp derived manufactured products to be tested by an accredited testing lab prior to being made available for sale. Our new location, is the only lab in eastern Oregon and is strategically located near a significant number of Oregon's 233 licensed hemp growers and 173 licensed manufacturers and distributors."
Cannabidiol (CBD) is one of the most important healing substances in the hemp plant, and due to its non-psychoactive properties is quickly becoming more widely accepted by the general public for its medicinal benefits. According to a 2013 study published in the British Journal of Clinical Pharmacology, CBD benefits including acting in some experimental models as an anti-inflammatory, anticonvulsant, antioxidant, antiemetic, anxiolytic and antipsychotic agent, and is therefore a potential medicine for the treatment of neuroinflammation, epilepsy, oxidative injury, vomiting and nausea, anxiety and schizophrenia.
Mr. Waldrop continued, "We feel these new rules can add an additional 40% to the potential Oregon testing market in the short term and products derived by CBD can eventually outpace the existing medical and recreational cannabis markets."
About EVIO
EVIO, Inc. is a life science company that provides accredited analytical testing services and scientific research to the regulated cannabis industry. The Company's EVIO Labs division operating coast-to-coast provides state-mandated ancillary services to ensure the safety and quality of the nation's cannabis supply.
For More Information, visit www.eviolabs.com
Safe Harbor Statement
Any statements in this press release that are not statements of historical fact maybe considered to be forward-looking statements. Statements may contain certain forward-looking statements pertaining to future anticipated or projected plans, performance and developments, as well as other statements relating to future operations and results. Words such as "may," "will," "expect," "believe," "anticipate," "estimate," "intends," "goal," "objective," "seek," "attempt," or variations of these or similar words, identify forward-looking statements. These forward-looking statements by their nature are estimates of future results only and involve substantial risks and uncertainties, including but not limited to risks associated with the uncertainty of future financial results, additional financing requirements, development of new products, our ability to complete our product testing and launch our product commercially, the acceptance of our product in the marketplace, the uncertainty of the laws and regulations relating to cannabis, the impact of competitive products or pricing, technological changes, the effect of economic conditions and other uncertainties detailed from time to time in our reports filed with the Securities and Exchange Commission, available at www.sec.gov or www.eviolabs.com
Powered by