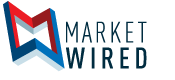 ZL Technologies' Linda Sharp Appointed Chair of ACC Information Governance Committee
Appointment marks ZL Tech's continued commitment to advancement and awareness of information governance in legal practice
/EINPresswire.com/ -- MILPITAS, CA--(Marketwired - October 24, 2017) - ZL Technologies, Inc., a leader in unified archiving, eDiscovery, compliance, and analytics for large enterprises, today announced that Associate General Counsel Linda Sharp has been appointed Chair of the Information Governance Committee for the Association of Corporate Counsel (ACC).
As Chair of the Information Governance Committee, Sharp will help facilitate ACC's mission to provide valuable resources, networking, and education opportunities to over 40,000 in-house lawyers worldwide. The role will include the development and advocacy of best practices in information governance, which plays a vital role in the modern legal landscape. ACC's commitment to the information governance area reflects the tremendous benefits legal teams receive when enterprise data is appropriately managed.
"Having been in the industry for over 30 years, I've seen the roles of legal professionals vastly evolve," said Sharp. "I'm honored to be elected to this position and hope to help drive development and growth within the legal community as we continue to adapt to new expectations and work to implement strategic processes in managing and leveraging enterprise content."
Sharp has received accolades throughout her career, including recently being honored as a Pioneer in eDiscovery by the Association of Certified E-Discovery Specialists (ACEDS) and Women in eDiscovery (WiE). She is also a sought-after speaker at industry events such as the ACC Annual Meeting, Enterprise Search Summit, and ARMA regional and chapter events. Sharp previously worked as a Senior Consultant and helped defend Fortune 500 companies in prominent "bet the company" federal and state regulatory investigations. She has helped to educate members of Top 200 law firms, the bench and the SEC on issues surrounding information governance.
Sharp is licensed to practice law in Washington and California, holds a Master of Business Administration degree, is a Certified Litigation Support Professional, and sits on the board of OLP.
About ZL Technologies, Inc.
ZL Technologies' centralized information governance platform enables organizations to manage all enterprise content and satisfy corporate needs for file analysis, eDiscovery, records management, regulatory compliance, and analytics. ZL UA's unique differentiator is its unified architecture, which consolidates all applications and billions of documents under one platform, thus eliminating today's fractured data silos which significantly raise operating costs, increase legal risk, and derail analytics initiatives. Demonstrating a proven track record with Global 500 customers, ZL Tech has emerged as the technology leader in harnessing big data for strategic advantage. For more information, please visit www.zlti.com.
About ACC
The Association of Corporate Counsel (ACC) is a global bar association that promotes the common professional and business interests of in-house counsel who work for corporations, associations and other organizations through information, education, networking opportunities and advocacy initiatives.

We anticipate and understand the needs of the in-house bar; help members deliver services to their corporate clients efficiently; promote the value of in-house services; influence the practice of law as it affects the in-house bar; and deliver a mix of relevant, timely services including information, education, networking and advocacy.

With more than 40,000 members employed by over 10,000 organizations in 85 countries, ACC connects its members to each other and to the people and resources necessary for their personal and professional growth.
Powered by