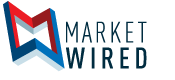 BoIA Helps Companies Gauge Risk by Defining the Web Accessibility Essentials
PROVIDENCE, RI--(Marketwired - October 18, 2017) - The ever-growing emphasis on online activity in the modern world has made web accessibility all the more essential. Fearing the rising risk of lawsuits and accusations of discrimination against those with a disability, organizations across industries have increasingly made it their mission to comply with the standards set forth in the Americans with Disabilities Act (ADA).
/EINPresswire.com/ -- In fact, a mounting number of groups are ensuring that their online presence meets the same ADA accessibility standards as their brick-and-mortar counterparts to both ensure compliance and to boost universal access. Those that haven't made such efforts have been called to task with large legal settlements they now owe.
From the landmark case against Bank of America in 2000 for its website that discriminated against the visually impaired to the more recent suit levied against Netflix that resulted in $800,000 in owed damages, organizations from schools to businesses and restaurants are learning from these companies that compliances with ADA regulations should be mandated, not suggested.
Find out if your industry is at risk with Part One of BOIA's comprehensive Web Accessibility series; Web Accessibility - What You Need To Know.
About the Bureau of Internet Accessibility:
Mobile and Web accessibility compliance is a requirement, but trying to understand the WCAG 2.0 Guidelines and how they relate to ADA, ACAA, OCR, AODA, Section 508 and other compliance requirements, can be confusing. The Bureau of Internet Accessibility (BoIA) has been helping eliminate the accessibility digital divide since 2001. The organization's reports, tools, and services have assisted businesses in improving, maintaining, and proving the accessibility of their websites. With services that include self-help tools, audits, training, remediation and implementation support, BoIA has the experience and expertise to ensure that accessibility efforts are worthwhile and successful. For more information, visit www.BoIA.org.
Powered by