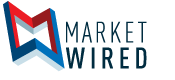 UAT Group Announces Subsidiary Company UAT, Partners with Medical Company
/EINPresswire.com/ -- TAMPA, FL--(Marketwired - Oct 17, 2017) - Umbra Applied Technologies Group (OTC: UATG) announced today that it has formed a strategic partnership with Next Cast & Brace Corporation to supply the high-tech cast maker with UAT's Hygieia ASP (Active Silver Protection) antimicrobial technology. Next Cast manufactures what is inarguably the worlds most advanced orthopedic cast and brace systems currently available. The revolutionary new cast is scheduled to be released early 2018 and will feature an antimicrobial silicone surface, powered by UAT's Hygieia ASP technology, where the cast comes in contact with the patient's skin.
Chief Executive Officer, Alex Umbra stated, "This is the joining of two highly innovative companies with a very clear vision of how technology can improve lives and change the world. You could not ask for a more perfect partnership. This new strategic partnership is indicative of the synergy that we at UAT see as a broader opportunity between UAT and the entire medical landscape. Hygieia technology is paradigm shifting and will advance medical care and treatment exponentially. UAT is at the forefront of antimicrobial efficacy and it is Hygieia that will carry the medical industry into the future in this area of treatment and infection prevention."
The strategic partnership between Umbra Applied technologies and Next Cast is in keeping with UAT's renewed focus on growth and revenues after evolving from a primarily R&D company. The scalability of the Hygieia ASP technology appears to be limitless as UAT heads into the end of the year with an eye on improved revenues in the coming year.
Umbra added, "This partnership reveals, to a limited extent, what we have been working towards for more than a year and signals the beginning execution of a more robust UAT branding effort. Hygieia will be the product that introduces UAT to businesses as well as our homes."
The company has indicated that other products are on the horizon with much speculation surrounding the release of its new surgical cleanser and it being made available as an antibacterial foaming hand wash for the home. The not yet named surgical cleanser is slated for release next year and is for hospital and medical use only. With the introduction of an advanced antimicrobial hand soap for home use, UAT could indeed become a household name.
Next Cast commented that, "The company is very excited about our new partnership with UAT. UAT has proven to be an industry leader in breakthrough technology and a valued partner in working with our engineers to bring additional innovation to the most dynamic and advanced cast in the world."
Chief Financial Officer, Thomas L. Crom commented, "This partnership will help to further increase the competitive edge Next Cast & Brace has over its competitors while simultaneously increasing UAT's footprint within the medical industry. In addition, this new contract further delivers on a promise we made to the shareholders to be revenue positive within 5 years from the day we opened the doors."
Beginning in January of 2018, UAT will begin delivering Hygieia ASP technology to NextCast for the manufacturing of 100,000 units in the first year of a three-year contract for a total of up to half a million units through 2021.
About Umbra Applied Technologies, Inc.
Umbra Applied Technologies is a member of the Umbra Applied Technologies Group (OTC: UATG) family of companies. Headquartered in Tampa, Florida UAT Group is a technology and innovation leader specializing in defense, civil government and technology solutions. UAT Group is principally engaged in the research, design, development, manufacture, integration and sustainment of advanced technology systems, products and services for defense, civil, and commercial applications in United States and internationally. It also provides management, engineering, technical, scientific, logistic, and information services
For more information visit www.uatgroup.com or www.umbraappliedtechnologies.com
NEITHER THE SECURITIES EXCHANGE COMMISION NOR ITS REGULATION SERVICES PROVIDER ACCEPTS RESPONSIBILITY FOR THE ADEQUACY OR ACCURACY OF THIS NEWS RELEASE.
Forward-Looking Information
This news release may include "forward-looking statements" including forecasts, estimates, expectations, and objectives for future operations including but not limited to its ability to conclude a business combination with a third party, sale of assets, return of capital or initial public offering and a secondary listing on the OTC as a result of aforementioned and its ability to fund the exploration of its assets through the raising of equity or debt capital or through funding by a joint venture partner that are subject to a number of assumptions, risks, and uncertainties, many of which are beyond the control of Umbra Applied Technologies including but not limited to capital markets and securities risks and continued development success on technology. There can be and are no actual or implied guarantees that any of the above activities will be completed or completed on terms acceptable to the Company and its shareholders or approved by any regulatory authority having jurisdiction. Such forward-looking information represents management's best judgment based on information currently available. No forward-looking statement can be guaranteed and actual future results may vary materially. Risks and uncertainties about Umbra Applied Technologies business are more fully discussed in the company's disclosure materials, including its MD&A, filed with the securities regulatory authorities in Canada and available at www.sedar.com and readers are urged to read these materials. Umbra Applied Technologies does not assume the obligation to update any forward-looking statement, except as required by applicable law.
Investor and Media Contact:
Everest Corporate Advisors, Inc.
(702) 902-2361
(702) 982-1339
Powered by