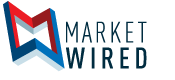 Vancouver Limo Offers Thanksgiving Promos
Vancouver Limo, a luxury limousine service based out of Vancouver, is offering special promo for the thanksgiving long weekend (Oct 7-Oct 10)
/EINPresswire.com/ -- VANCOUVER, BC--(Marketwired - October 06, 2017) - This is the Thanksgiving weekend in Canada, which usually occurs on the second Monday in October. Thanksgiving has a long history in Canada and during this time people celebrate the harvest and reflect upon the success and blessings of the year just gone by.
British Columbia is one of the few provinces that celebrates this statutory holiday -- mind you in the Atlantic provinces of Newfoundland, Prince Edward Island, Nova Scotia, Newfoundland and Labrador, this is an optional holiday.
The majority of Canadians will gather with their families for a thanksgiving feast which is usually either on a Sunday or the Monday of the long weekend. Foods that are traditionally served during the Canadian thanksgiving include sweet potatoes, turkey, stuffing, cranberry sauce, sweet corn, and a pumpkin pie.
The roads in British Columbia are usually congested during Thanksgiving as many people will be traveling to join their families. In addition, this long weekend is supposed to be dry and warm and this great weather will also be a magnet for people who love the outdoors. Because of the traffic, most people will have long commutes and develop unnecessary stress, frustration and tension.
Vancouver Limo is offering a thanksgiving special for the entire long weekend. The company has hired more chauffeurs and has made available a variety of luxury cars to help transport the public to almost any destination within Vancouver and the adjacent suburb. The company is offering transportation 24/7 for the long weekend as long as bookings are made in advance. Vancouver limos has a variety of luxury cars to offer the public a luxury ride at a cost that is comparable to a cab.
The city of Vancouver has many activities planned for the long weekend. The farmers market will be open on Saturday and Sunday. There are also a number of art exhibits and thanksgiving celebrations in Surrey, Richmond and Chilliwack. There is also the Granville Island Turkey Trot 10K, the cranberry festival at Fort Langley, Wetlands Tour at Glen Valley, Oktoberfest at the Alpen Club, Richmond night market and the wild salmon caravan. Of course, many people will want to visit nearby Whistler to enjoy the scenery.
Vancouver Limo is offering special discounts at all these venues for the entire long weekend. Because the streets during the weekends in Vancouver are usually congested and parking is at a premium, traveling with Royal Limo will also save you money on parking fees.
Vancouver limos is offering competitive rates for travel to any of the above destinations in Vancouver. Rentals can be per hour or per day.
Vancouver Limo has been in the business of providing efficient luxury transportation for many years and is always striving to be better. For those who want to travel in luxury and style to one of these events, call the company at 604-727-0950. The company is offering many types of package deals to suit all your needs. More about Vancouver Limo can be found at http://www.royallimo.ca/.

Powered by