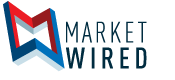 Freddie Mac September Insight: Is Geography Destiny?
/EINPresswire.com/ -- MCLEAN, VA--(Marketwired - Sep 29, 2017) - Freddie Mac (OTCQB: FMCC) released its Insight for September, which explores the relative influence of regulatory and geographic constraints on housing affordability.
Economists and policy makers agree that restrictive land use regulations have reduced affordability in our high-growth cities and metropolitan areas. However, in many cities geographic constraints have had an even-greater impact on housing costs. While regulatory reform can help moderate housing costs, geographic constraints are permanent and limit the impact of regulatory relief. For instance, replacing the strict land use regulations of San Francisco with the more-relaxed regulations of Kansas City would still leave median house prices in San Francisco two-to-three times higher than median house prices nationally.
What difference does supply elasticity make?
House prices are almost twice as volatile in inelastic cities as in the elastic group. Increases in demand cannot produce much more housing, thus prices must adjust by a larger amount. 
House prices in the inelastic group are 2.4 times higher than in the elastic group, and the house price to income ratio is twice as high. Additionally, the homeownership rate in the inelastic group, which includes cities like San Francisco, New York, and Chicago, is only 56 percent compared to 64 percent in both moderately elastic and elastic areas.
Which matters more, regulation or geography?
While both regulatory and geographic constraints combine to determine elasticity, inelastic cities can be identified solely by the level of geographic constraints. 
Geographic constraints encourage cities to implement stricter land use regulations.
Quote: Attributed to Sean Becketti, Chief Economist, Freddie Mac.
"A thought experiment can illustrate the impact of regulatory relief and the limits on that relief in a city that also is constrained by geography. Imagine that San Francisco's land use regulations were relaxed significantly. The ensuing reduction in house values would encourage migration to San Francisco, but the city's geographic constraints guarantee that housing would still be inelastically supplied despite the reduction in regulation.
"Over time, existing homeowners would find it more and more in their economic interest to lobby for the restoration of stricter regulations. Both the impact and the likelihood of lasting regulatory reform appear to be limited by geographic constraints in cities with inelastic housing supply. For San Francisco, New York City and similar cities, geography may be destiny."
Freddie Mac makes home possible for millions of families and individuals by providing mortgage capital to lenders. Since our creation by Congress in 1970, we've made housing more accessible and affordable for homebuyers and renters in communities nationwide. We are building a better housing finance system for homebuyers, renters, lenders and taxpayers. Learn more at FreddieMac.com, Twitter @FreddieMac and Freddie Mac's blog FreddieMac.com/blog.
Powered by