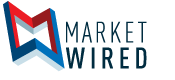 Vancouver Accountants Now Offer Trust and Estate Planning
Vancouver accountants say planning is key to looking after beneficiaries, not the tax man
/EINPresswire.com/ -- VANCOUVER, BC--(Marketwired - September 28, 2017) - At Mew+Company, wealth management goes beyond helping people grow their business and assets. As a Vancouver-based accounting firm, they are also experienced trust and estate accountants. In other words, they help preserve their clients' wealth and capital for future generations. For more, go to: http://www.mewco.ca/personal-tax-accounting-services/trust-and-estate-planning/
As a business matures, Mew and Company's trust and estate accountants can provide advice and guidance to protect the wealth their clients have spent a lifetime building. Their focus is preserving hard-earned capital through tax planning that reduces long-term tax burdens.
A few of the trust and estate tax planning issues they can help navigate include:
Planning to minimize taxes during retirement and upon death
Clarifying goals and preparing a will
Recommending adequate life insurance to deal with taxes upon death
Preparing the terminal return
Compliance filing for the testamentary trust
Ensuring the financial welfare of the surviving spouse
By working with the trust and estate accountants at Mew+Company, it's possible to reduce long term tax burdens, thereby safeguarding the interests of any beneficiaries. After all, the only two things that are certain in life are death-and taxes.
About the Company
At Mew + Company, we've got the solution to your taxation problems. With a simple philosophy of building long-lasting customer relationships, the company has been serving corporate clients in a variety of fields-including restaurants, real estate, retail, and the service industry. Investing in their specialist services will undoubtedly be fruitful for all kinds of clients.
To learn more about Mew + Company and discuss their services, log on to http://mewco.ca/
Lilly Woo, CPA, CA, CFE, CFP
Mew + Company Chartered Professional Accountants
604 688 9198
Company Website: http://www.mewco.ca
Powered by