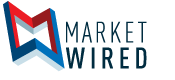 Dr. Mona Nemer, FRSC, Appointed Canada's Chief Science Advisor
/EINPresswire.com/ -- OTTAWA, ONTARIO--(Marketwired - Sep 28, 2017) - The Royal Society of Canada is delighted at the appointment of Dr. Mona Nemer as Canada's Chief Science Advisor. "We are encouraged that the Government of Canada has fulfilled this commitment to Canadians, and we are thrilled that Dr. Nemer will serve in this capacity," said RSC President Maryse Lassonde. "Dr. Nemer is immensely respected within the community, and has a distinguished record of service to Canadian science and to the Royal Society of Canada," added President-Elect Dr. Chad Gaffield. "We look forward to supporting Dr. Nemer in this important role."
Founded in 1882, the Royal Society of Canada (RSC) comprises the Academies of Arts, Humanities and Sciences, and The College of New Scholars, Artists and Scientists. The College is Canada's first national system of multidisciplinary recognition for the emerging generation of Canadian intellectual leadership. The RSC's mission is to recognize scholarly, research and artistic excellence, to advise governments and organizations, and to promote a culture of knowledge and innovation in Canada and with other national academies around the world.

Powered by