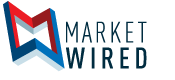 ITA Hosts 5th Annual IoT Summit
Accelerating the IoT Revolution: Past, Present & Future
5th Annual IoT Summit is taking place in Chicago October 18 - 19. Registration is now open.
Click here for high-resolution version
/EINPresswire.com/ -- CHICAGO, IL--(Marketwired - September 26, 2017) - The Illinois Technology Association (ITA) announced today that it is hosting the Fifth Annual IoT Summit and First Analysis Capital Conference Chicago on Oct. 18-19 at the Sheraton Grand Hotel in Chicago, 301 E North Water St. The event theme is "Accelerating the Internet of Things (IoT) Revolution: Past, Present & Future". It will unite thought leaders, innovators, futurists and analysts to compare the IoT predictions of yesterday with the state of IoT today and its opportunities tomorrow.
Join over 500 attendees, including 70 companies and some of the most influential innovators in IoT today to learn where to focus your IoT strategy, understand how to identify IoT investment opportunities, assess the impact of analytics and machine learning on connected infrastructures, explore the evolution of the IoT platform and engage in a provocative conversation about the democratization of data.
In addition, this year's Summit, in light of the current Gubernatorial race in Illinois, will also feature exciting one-on-one interviews with the top two (polling) Democratic candidates as they look toward the March primary. ITA CEO Julia Kanouse will speak with candidates Chris Kennedy and JB Pritzker about their views and plans for the use and impact of technology for Illinois.
"We are in the middle of a revolution. The Midwest, and especially Chicago, are uniquely poised to lead that revolution," said Julia Kanouse, CEO of the Illinois Technology Association. "Home to some of the biggest names in technology, healthcare, innovation, data and manufacturing, there has never been a better place than here -- or a better time than now -- to connect the past to the future. And it's the IoT that will make those connections possible with smarter cities, smarter cars and a smarter tomorrow."
The Capital Conference, now in its third year as a part of the event, runs within the Summit. "We continue to see the interest in investing in IoT. This conference has gained momentum each year and we think this will be the best yet," said Howard Smith, Managing Director at First Analysis.
"The people we have participating are some of the best minds in IoT. Some are local, and other are coming to Chicago from everywhere from Boston to the Bay Area and beyond," said Don DeLoach, Co-Chairman of the Midwest IoT Council. "They are leaders of IoT companies. They are prominent research analysts in the industry. They are journalists and media figures. They are corporate officers making IoT decisions. The collective voice should be both entertaining and compelling."
With over 50 sessions on everything from Smart Healthcare and Data Ownership & Control to Connected Cars, Smart Cities and Investing in the IoT, there's sure to be something for everyone. Come, learn, collaborate and be part of something big. Be part of the future.
For more information and to see the event's complete lineup, visit www.iotsummitchicago.com. Also check out us out on Twitter @Midwest_IoT.
About the ITA
The Illinois Technology Association (ITA) scales Illinois tech companies. With innovative resources that allow members to collaborate with each other, build their talent networks and elevate their local and national presence, ITA is the region's strongest advocate for fostering innovation and growth. Annually, we hold conferences like the Fifth Annual IoT Summit Chicago to enhance awareness around technologies, such as IoT, that are driving the industry forward and have found their epicenter here in the Midwest. Learn more at www.illinoistech.org.
Image Available: http://www.marketwire.com/library/MwGo/2017/9/26/11G145903/Images/IoT_Summit_1000x600-c4262bc7d9728b2bb263945f594befae.jpeg


Powered by