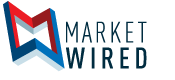 Judge in Web Accessibility Case Calls on DOJ to Clarify ADA
PROVIDENCE, RI--(Marketwired - September 13, 2017) - In an unprecedented move, U.S. District Judge Otis D. Wright II has ordered a stay in a trial between a visually impaired man and the food franchise Pizza Hut in hopes that the Department of Justice (DOJ) can clarify the legal interpretation of the Americans with Disabilities Act (ADA).
The plaintiff filed a lawsuit against the company because Pizza Hut's website and mobile app are not accessible to those with visual impairment and thus prohibits them from placing online orders. The suit serves as a reminder of the need for enforcement of the ADA in relation to online storefronts, which were not a common concern and didn't require specific regulation when then ADA legislation was first passed in 1990.
/EINPresswire.com/ -- For more, please visit: https://www.boia.org/blog/judge-seeks-clarity-in-website-accessibility-case-for-the-visually-impaired
About the Bureau of Internet Accessibility:
Mobile and Web accessibility compliance is a requirement, but trying to understand the WCAG 2.0 Guidelines and how they relate to ADA, ACAA, OCR, AODA, Section 508 and other compliance requirements, can be confusing. The Bureau of Internet Accessibility (BoIA) has been helping eliminate the accessibility digital divide since 2001. The organization's reports, tools, and services have assisted businesses in improving, maintaining, and proving the accessibility of their websites. With services that include self-help tools, audits, training, remediation and implementation support, BoIA has the experience and expertise to ensure that accessibility efforts are worthwhile and successful. For more information, visit www.BoIA.org.
Powered by