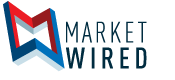 GES Continues to Further the Relationship With Smartmatic Utilizing Software Technology for 3 Additional Elections
/EINPresswire.com/ -- Global Arena Holding's Subsidiary utilizes technology from the Leading Voting Technology Provider, Team Up for more Elections
NEW YORK, NY--(Marketwired - Nov 28, 2016) - Global Arena Holding, Inc. (OTC PINK: GAHC), (the "Company") announced today that the Company's subsidiary, Global Election Services, Inc. ("GES"), has continued to further its relationship with Smartmatic by utilizing proprietary software and personnel for three more elections. In the first election GES used software to register and confirm a member's eligibility status for an in-person on site vote, and the subsequent tabulation of the election results. The second two elections involved the use of software to validate and register the eligibility of members of returned mail ballots, and then tabulating the election results.
"Having completed five elections together so far, it is clear that Smartmatic is a good fit to work with GES. They have been easy to work with as we tailor the software to suit our clients' needs, maintaining the standard of quality our team has provided over the last 35 years," said Maralin Falik, CEO of Global Election Services.
John Matthews, CEO of Global Arena Holding, Inc., said, "We are very excited to see the continued success of our relationship with Smartmatic and look forward to growing together to serve our current and future clients' needs. This is a great opportunity for us to add more advanced technology solutions for our clients."
About Smartmatic
Founded in the US in 2000, Smartmatic is the leading provider of voting technologies and solutions worldwide. Today, out of the eight countries pioneering election automation Smartmatic provides technology and services to six of them: Belgium, Brazil, Estonia, the Philippines, US and Venezuela.
The company has managed elections across five continents, processing over 3.7 billion votes. It serves customers through an organization comprising over 600 employees across 12 offices around the world. Smartmatic is headquartered in London, UK.
For more information, visit www.smartmatic.com
About Global Arena Holding
The Company trades on the OTC Pink Sheets under the ticker symbol GAHC. The Company has been publicly traded since 2011 and holds a number of interests, including Global Elections Services, Inc., GAHI Acquisition Corp and Blockchain Technologies Corporation Inc. The Company focuses on acquiring technologies, patents and companies having the ability to leverage the blockchain crypto technology.
For more information visit: http://globalarenaholding.com
Twitter: www.twitter.com/GlobalArenaGAHC
Facebook: www.facebook.com/GlobalArenaHoldingGAHC
LinkedIn: www.linkedin.com/pub/global-arena-holding/107/86a/a7
Google+: http://tinyurl.com/GlobalArenaHolding
Safe Harbor Statement
The Private Securities Litigation Reform Act of 1995 provides a "safe harbor" for forward-looking statements. Certain information included in this press release contains statements that are forward-looking, such as statements related to the future anticipated direction of the industry, plans for future expansion, various business development activities, planned or required capital expenditures, future funding sources, anticipated sales growth, and potential contracts. Such forward-looking information involves important risks and uncertainties that could significantly affect anticipated results in the future and, accordingly, such results may differ from those expressed in any forward-looking statements made by, or on behalf of, the company. These risks and uncertainties include, but are not limited to, those relating to development and expansion activities, dependence on existing management, financing activities, domestic and global economic conditions, and other risks and uncertainties described in the Company's periodic filings with the Securities and Exchange Commission.

Powered by