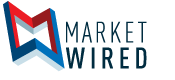 International Conference on Mesothelioma Scheduled for March 2017
/EINPresswire.com/ -- On March 27-29, the Mesothelioma Applied Research Foundation and the National Cancer Institute (NCI) will co-host the annual International Symposium on Malignant Mesothelioma at the National Institutes of Health (NIH)
ALEXANDRIA, VA--(Marketwired - November 28, 2016) - The 2017 International Symposium on Malignant Mesothelioma is an event organized by the Meso Foundation in collaboration with the National Cancer Institute (NCI). The Symposium will be held from March 27th through March 29th of 2017 at the Hyatt Regency Bethesda with daytime conference sessions taking place on the campus of the National Institutes of Health (NIH) in Bethesda, Maryland.
The Symposium is geared to attendees from all walks of life, including patients and their families, advocates, medical professionals, and those who have lost loved ones to mesothelioma. The Symposium provides a setting for everyone in the mesothelioma community to come together and take part in both scientific sessions and community conversations.
In addition to our science and treatment sessions for the general public, the 2017 Symposium will include a two-day special session for scientists and medical professionals who work within the field of mesothelioma at a medical institution. Mesothelioma experts will come together to share their work and find collaboration opportunities in an effort to speed up mesothelioma advances. The scientists and medical professionals in attendance will be available during sessions common to both groups, such as lunches and dinners, to answer any questions and to socialize.
Registration for the Symposium is now open at curemeso.org/symposium, where attendees can also book their hotel rooms. A general schedule, a list of speakers, and further information about the conference can also be found on this page.
The conference begins on Monday, March 27 with the scientific and general public tracks. Monday night includes an Award Dinner honoring community members who have contributed in meaningful ways in the fight against mesothelioma.
On Tuesday, March 28, scientific and general sessions will conclude with a Community Dinner. The following day, Wednesday, March 29, will be Advocacy Day: a day dedicated to visiting the attendees' elected officials to educate them on the dire need for mesothelioma research funding.
More information about the event is available at www.curemeso.org/symposium.
Mesothelioma is a malignant tumor of the lining of the lung, abdomen, or heart known to be caused by exposure to asbestos. With the life expectancy of less than one year after diagnosis, medical experts consider it one of the most aggressive and deadly of all cancers. An estimated one-third of those who develop mesothelioma were exposed while serving in the Navy or working in shipyards. Currently, few treatment options exist. There is no cure.
ABOUT THE MESOTHELIOMA APPLIED RESEARCH FOUNDATION
The Meso Foundation is the only 501(c)(3) nonprofit organization dedicated to eradicating mesothelioma and easing the suffering caused by this cancer. The Meso Foundation actively seeks philanthropic support to fund mesothelioma research; provide patient support services and education; and advocate Congress for increased federal funding for mesothelioma research. The Meso Foundation is the only non-government funder of peer-reviewed scientific research to develop life-saving treatments for this extremely aggressive cancer. To date, the Foundation has awarded over $9.4 million to research. More information is available at www.curemeso.org.

Powered by


EIN Presswire does not exercise editorial control over third-party content provided, uploaded, published, or distributed by users of EIN Presswire. We are a distributor, not a publisher, of 3rd party content. Such content may contain the views, opinions, statements, offers, and other material of the respective users, suppliers, participants, or authors.
Submit your press release