Democrats' Rallying Cry Should Be 'To Win in '22, Get it Done in '21'
January 29, 2021

By Joe Rothstein

House Majority Leader Kevin McCarthy, immediately after the January 6 Capitol insurrection:

"The president bears responsibility for [the] attack on Congress by mob rioters. He should have immediately denounced the mob when he saw what was unfolding. These facts require immediate action by President Trump."

Kevin McCarthy, in an interview January 22:

"I don't believe he provoked it if you listen to what he said at the rally."

Kevin McCarthy-Donald Trump joint statement January 28:

Trump "agreed to work with Leader McCarthy on helping the Republican Party to become a majority in the House." And Trump's popularity has "never been stronger than it is today." And "his endorsement means more than perhaps any endorsement at any time."

Could McCarthy be right? Could his pact with the devil be a heaven sent opportunity for Republicans to reclaim congressional power? Or is it just one final misstep on the way to political purgatory?

It depends.

If it turns out that Trump's attempt at unlawfully seizing power by sending a violent mob to sack the Capitol is allowed to fade into "oh-that's-just-another-Trump-being-Trump-thing, like, you know, shooting someone on Fifth Avenue and no one really cares"; and if Mitch McConnell succeeds in a 2021 version of his 2010 Senate gridlock, where the most significant result of Democratic control is public frustration, then McCarthy likely would be right in selling his, and his party's soul to the devil for a return to political power in 2022.

But, if, instead,

Biden's full court press to get most Americans vaccinated by mid-2021 succeeds. Coronavirus cases spiral down to manageable levels. The country reopens. Really reopens. Travel. Entertainment. Education. And with Americans freed from lock down the economy surges, wouldn't the contrast between Trump's bleach-is-the-answer mismanagement and Biden's success be stark?

And if,

Biden's plan to expand health coverage and lower costs is enacted by Congress. Families no longer need to delay health services, or fear bankruptcy because of health emergencies, and health care becomes more available in rural communities.

And if Congress acts to provide safe and low cost day care, more skills training, less student debt. And if there's a surge of public works projects: roads, bridges, water and sewer systems, school modernization, flood control, new energy expansion—solar, wind, geothermal. And farmers get their markets back as Trump's trade wars end and markets expand. And immigrant families reunite with their children and the nation's immigration system gets rationalized rather than demonized. And if the Department of Justice returns to its primary mission of criminal, civil and civil rights justice, free from ideological taint and cronyism.

And to pay for the new programs, if Democrats repeal most of the recent Republican tax cuts for the rich and enact some other long needed revenue producers, such as a stock transaction tax.

And suppose while all of this is happening, Donald Trump and many of those in his orbit are constantly in court, trying to fend off long-delayed civil and criminal charges, and stories of their criminality buried during the Trump reign, become public, and insiders publish their now-it-can-be-told books, and one after another Trump properties change their name because his brand is so toxic few people want to stay at his hotels, or golf at his courses.

Then, how smart would Kevin McCarthy's Faustian bargain look? How many Trump-loving Republican candidates who were recruited to defeat moderates in primaries will feel comfortable with that scarlet T monogram by November, 2022, when Trump's positive ratings hover around 30% while President Biden's approval rating is near 60?

What's the message here for Democrats?

Get it done. Do the things you promised to do during the 2020 campaign. Don't be fooled by phony Republican pleas for "unity." Outmaneuver Republican leadership's delaying and process tactics. You have the White House. You have the congressional agenda. You have an opposition that largely still hasn't publicly conceded that Joe Biden won a free and fair election, and won't punish the most devastating attack on the Capitol since the War of 1812, and that allows members who call for killing other members of Congress to remain in good standing, and who's only agenda is to try to make you fail.

To succeed in 2022, Democrats must enact and implement most of the program they ran on in 2020, while not letting voters forget Trump's responsibility for the treasonous carnage of January 6. That's not just good politics, it's good government. It's the kind of progress that's been absent through the Trump wilderness years and the years of Mitch McConnell gridlock.

Kevin McCarthy and the Republican leadership have made what should be a bad bet, sticking with Trump. Don't let them win it, Democrats. Post this rallying cry where you can see it every waking moment: "To win in 22, get it done in '21.

(Joe Rothstein is author of the acclaimed political thrillers, "The Latina President and the Conspiracy to Destroy Her," and "The Salvation Project." He can be contacted at jrothstein@rothstein.net).
---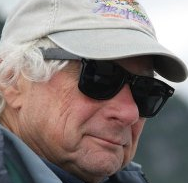 Joe Rothstein is editor of U.S. Politics Today. His career in politics spans 35 years, as a strategist and media producer in more than 200 campaigns for political office and for many political causes. He was a pioneer in professional political consulting and one of the founding members of the American Association of Political Consultants. During his career Mr. Rothstein has served as editor of the Pulitzer Prize-winning Anchorage Daily News and adjunct professor at George Washington University's Graduate School of Political Management. He has a master's degree in journalism from UCLA.
---