Democracy Survived Trump, Barely; Now We Urgently Need Fixes to Stop Trump Wannabes
January 22, 2021
By Joe Rothstein
With the book now closed on the Trump presidency, we can move on to the "lessons learned" conversation.
Fortunately, we're not talking about an autopsy of how Trump killed democracy. Democracy, while gravely threatened and seriously wounded, didn't die. But it was a close call. If Trump had flipped 10,342 votes in Wisconsin, 5,890 votes in Georgia, and 5,229 votes in Arizona, January 20 would have been his second inaugural. Trump and Biden each would have wound up with 269 electoral votes. That would have thrown the decision to Congress, where the Republicans would have had the procedural advantage. That's how close.
President Biden and Congress have an overflowing plate of urgent health, economic and security issues before them. But they, and we, cannot ignore the need to fix a system that nearly destroyed our constitutional democracy. Let's review how Trump happened.
Start with the 2016 Republican primaries. Nearly everyone in Republican party leadership—other candidates for president, members of Congress, past Republican presidents and those who led state governments---all of them knew that Trump was totally unfit to be president of the United States. And many of them said so. Including Mike Pence, Lindsay Graham, Mitt Romney, John McCain and Kevin McCarthy. But they were up against a master TV huckster and a media enamored with the ratings Trump rallies and behavior could generate.
In February, 2016, well before a Trump primary victory became inevitable, Leslie Moonves, then CEO of CBS News said he might not vote for Trump, and that his campaign "may not be good for America, but it's damn good for CBS. It's a terrible thing to say, but bring it on, Donald Trump. Keep going."
And keep going they did. Wall to wall live coverage of Trump's rallies. And not just CBS and Fox News. TV media greed gave Trump an enormous primary election advantage. The first line of defense had fallen.
The next line was Trump's selection of a running mate. During the 2016 primaries, Pence had criticized Trump for attacking the ethnicity of a Mexican judge, for Trump's views of Islam, and for a wide variety of issues Pence had spent his own political career promoting and defending. Yet, he caved to the prospect of serving in the White House, and in doing so became the veneer that smoothed the way for evangelical leaders to migrate from indecision to acceptance. Trump likely could not have won without Pence.
Speakers at that year's Republican national convention included Mitch McConnell, Paul Ryan, Kevin McCarthy, Chris Christie, Marco Rubio and Ted Cruz. Every one of them knew that Trump had no business being president of the United States. But they imagined that in office, they could control him. He would be their useful idiot.
Who else could have stopped him? Probably Barack Obama with what he knew about Trump's Russian connections. Probably the FBI if it had treated its investigation of Trump's Russia connection with the same level of public disclosure it handled Hillary Clinton's emails. Probably Hillary Clinton's campaign if it had not assumed the voters would never elect Trump.
As Trump's years in office rolled by, Rex Tillerson, James Mattis, John Kelly, H.R. McMaster and others with extensive military, statecraft and management experience left the administration, privately aghast at Trump's level of incompetence and lack of responsibility, but reluctant to warn the public about the threat of having such a dangerous person at the helm of the most powerful nation on earth.
How different it might have been if they and others had spoken the truth and spoke it earlier. How different it might have been if McConnell and nearly every other Republican senator had recognized Trump as a national security threat instead of dismissing the Mueller investigation and the first impeachment as partisan political events.
Republican leadership entered the funnel of submission and denial in 2016. Each new stage of excess that went uncontested led to worse, until Trump actually believed he could remain in office despite losing the election. And he likely would have been right if the Republicans controlled both the House and Senate.
So what have we learned from all this? At least three important lessons:
--When you see something, say something. That goes for all types of danger. Trump would not have been elected President or remained in office if those in a position to stop him opted for courage and responsibility rather than cowardice and politics.
--The election-for-profit system leads to dangerous outcomes. The contest for president isn't a show, to be judged by ratings and revenue. When Moonves crowed about the profits Trump was generating for CBS, no one in the broadcast industry called him out for it. The broadcast media and the Internet have become too financially self-interested in campaigns for the public to permit them to self-regulate the election process. There's an urgent need here for the public interest to have a seat at that table. (I'll have more to say about this in a forthcoming opinion column).
--The electoral college system also is dangerous to our nation's health. And fortunately, there's a prospect for a quick fix. Just a few more states joining the National Popular Vote Interstate Compact would likely do it. States with more than 200 electoral votes already have pledged to cast their electoral votes for whichever presidential candidate wins the popular vote. Enactment of the compact by states having 270+ electoral votes would insure that the popular vote winner becomes president. (For more on this see my 9/21/20 column at
https://bit.ly/2Y6Hzyg
).
Just wiping the sweat off of our foreheads that the nation has survived Trump isn't enough. There are plenty of wannabe Trumps out there who see Trump's success not as a warning but as a roadmap. We need to head them off at the pass.
(Joe Rothstein is author of the acclaimed political thrillers "The Latina President and the Conspiracy to Destroy Her," and "The Salvation Project." He can be contacted at jrothstein@rothstein.net).
---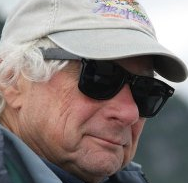 Joe Rothstein is editor of U.S. Politics Today. His career in politics spans 35 years, as a strategist and media producer in more than 200 campaigns for political office and for many political causes. He was a pioneer in professional political consulting and one of the founding members of the American Association of Political Consultants. During his career Mr. Rothstein has served as editor of the Pulitzer Prize-winning Anchorage Daily News and adjunct professor at George Washington University's Graduate School of Political Management. He has a master's degree in journalism from UCLA.
---