For The Armed Zealots, It's Not Over. The Danger Continues.
Why weren't sufficient military forces mobilized to defend the Capitol?
Two possible reasons.

1. Authorities didn't expect violence.
That would be totally incomprehensible. Trump was inflaming it. ("It's going to be wild!"). Social media was electric with excitement about revolution, gun smuggling, and calls for "patriots" to be in DC to Stop The Steal!

2. Authorities feared what Trump would do with a mobilized military.
Totally believable. Former national security advisor Michael Flynn and Newt Gingrich both had counseled Trump to declare an insurrection, giving him license to dissolve Congress and stop the certification of Joe Biden as winner of the election. Trump labelled the event the "Save America" rally. Rudy Giuliani called the mob to "trial by combat." Trump ordered the march to the Capitol timed precisely to stop certification. All it would have taken would have been a bit of gunfire, a Molotov cocktail or two, maybe the death of a few members of Congress, and Trump would have had his excuse. Then the military would have been mobilized and ordered by Trump to clear Congress, not defend it.

That didn't work. There was not enough carnage. But don't assume it's over.

Biden has not yet been inaugurated. Trump is still president. The acolytes haven't surrendered.

Exhibit A:
An online post from someone calling himself @Colonel007:
"Many of us will return on January 19, 2021, carrying Our weapons, in support of Our nation's resolve, to which the world will never forget! We will come in numbers that no standing army or police agency can match."

The message refers to Trump as "the greatest President the world has ever known."

These people who believe they are in a fight to "save America" are badly, criminally misguided. But a great many of them are heavily armed and extremely dangerous. Trump is not just their leader, but their savior. Zealotry doesn't respond to reason.

Washington, DC must be on serious lock down for the next two weeks. I wish I could believe that it's over. But it would be a potentially deadly miscalculation to assume that it is. That's why Congress needs to remove Trump from office. Today wouldn't be a day too soon.

(Joe Rothstein can be contacted at jrothstein@rothstein.net).
---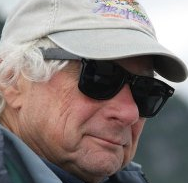 Joe Rothstein is editor of U.S. Politics Today. His career in politics spans 35 years, as a strategist and media producer in more than 200 campaigns for political office and for many political causes. He was a pioneer in professional political consulting and one of the founding members of the American Association of Political Consultants. During his career Mr. Rothstein has served as editor of the Pulitzer Prize-winning Anchorage Daily News and adjunct professor at George Washington University's Graduate School of Political Management. He has a master's degree in journalism from UCLA.
---