Note to Media: Biden's Positions Are Not 'Extreme Left Wing' When Strong Majorities of Voters Support Them
August 3, 2020

By Joe Rothstein

I may be missing something here, but doesn't the "political center" more or less define where the majority of public opinion happens to be at any given time? And if you accept that definition, you would have to agree that the "center" isn't static. For example, surveys show that in recent years acceptance of gay marriage has become the majority's opinion. So has a greater role for women in the workplace, single parenting and a range of other issues.

What prompts these thoughts is a front page article in the Washington Post that depicts Joe Biden being pushed to the "left" by climate change activists. Biden has proposed a more aggressive program to combat climate change than he advocated earlier this year, when he was one of a dozen presidential hopefuls. He's changed his position. No argument there. But did he move "left," or is his view now more mainstream?

That's not just a question of semantics. Republicans are attacking Biden for being captured by "leftist radical extremists" on environmental issues, and a spectrum of front line concerns that will confront the next elected president.

In May, the Pew Research Center sampled opinion from 10,957 U.S. adults on a number of questions related to climate change. That's a sample ten times larger than we see in most polls, and therefore statistically more accurate. Here were some of the top line responses:

--60% view climate change as a major threat to the well-being of the United States. That's the strongest support for this question since Pew added it to its survey in 2009.
-65% said the federal government is doing too little to reduce the effects of climate change.
--79% said the priority for the country's energy supply should be developing alternative sources, such as wind and solar. Only 20% said the priority should be oil, coal or natural gas.
--58% said government regulations will be necessary to encourage businesses and individuals to rely more on renewable energy; only 39% said the marketplace alone would do it.
--63% said climate change already was affecting their own communities.

Majorities also favored tougher restrictions on power plant emissions, taxing corporations for their carbon emissions, and higher fuel efficiency standards for cars.

With that kind of public support, would you define these opinions as "extreme radical left?" Of course not. When Joe Biden proposes to end U.S. dependency on fossil fuel, he's speaking for the political center. Public opinion has moved the "center" of environmental policy. Unfortunately, as the "leftist" headline and article in the Washington Post demonstrate once again, the mainstream media hasn't moved with it.

This is a problem for Democrats on a range of issues. Health care, for another example. Here's how a recent Washington Post article characterized Biden's position: "His health-care plan was far more ambitious than the Affordable Care Act. Yet because it wasn't Medicare-for-all, it was framed (and derided by some) as the moderate alternative. That reinforced, again and again, the idea that Biden is a cautious "moderate." Why would the Post include "framed as?" According to most polls, that IS the "moderate" or "centrist" position.

After the 2016 campaign, journalism did a lot of soul-searching about how it covered the presidential election. Most agreed that the media swallowed Republican bait and gave too much air time and ink to Hillary Clinton's emails and the Benghazi story. They misinterpreted their own polls. They treated the Trump campaign more as spectacle than a serious threat to democracy. And they promised never to do it again.

But some lessons are hard to learn. One of those lessons is that journalists are so stuck on their right-center-left graph that they can't seem to move with the opinion those words are supposed to define.

Republicans are spending tens of millions of dollars trying to convince voters that Joe Biden's centrist political positions are really dangerous left wing radical. Media that perpetuates that lie is not just bad journalism. It turns critical issues into pro-Trump ads, speeches and bumper stickers that give these distortions credibility. Defeating Trump will be hard enough. We don't need the media suckered into helping him again.

(Joe Rothstein's novel, "The Salvation Project," is a finalist for Pacific Review's best political thriller of the year. To contact Joe Rothstein, jrothstein@rothstein.net).
---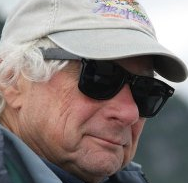 Joe Rothstein
is a political strategist and media producer who worked in more than 200 campaigns for political office and political causes. He also has served as editor of the Anchorage Daily News and as an adjunct professor at George Washington University's Graduate School of Political Management. He has a master's degree in journalism from UCLA. Mr. Rothstein is the author of award-winning political thrillers, The Latina President and the Conspiracy to Destroy Her, The Salvation Project, and The Moment of Menace. For more information, please visit his website at
https://www.joerothstein.net/
.
---