Reality TV Star Hits It HUGE in Novel Coronavirus Program!!
April 10, 2020

By Joe Rothstein

(Real tweets from Donald Trump as the commander in chief of the war on the coronavirus).

@realDonaldTrump Mar 29
"President Trump is a ratings hit. Since reviving the daily White House briefing Mr. Trump and his coronavirus updates have attracted an average audience of 8.5 million on cable news, roughly the viewership of the season finale of 'The Bachelor.' Numbers are continuing to rise...

@realDonaldTrump Mar 29
...On Monday, nearly 12.2 million people watched Mr. Trump's briefing on CNN, Fox News and MSNBC, according to Nielsen — 'Monday Night Football' numbers. Millions more are watching on ABC, CBS, NBC and online streaming sites, and the audience is expanding. On Monday, Fox News...

@realDonaldTrump Apr 8
The Wall Street Journal always "forgets" to mention that the ratings for the White House Press Briefings are "through the roof" (Monday Night Football, Bachelor Finale, according to @nytimes) & is only way for me to escape the Fake News & get my views across. WSJ is Fake News!

@realDonaldTrump·Apr 8
The Radical Left Democrats have gone absolutely crazy that I am doing daily Presidential News Conferences. They actually want me to STOP! They used to complain that I am not doing enough of them, now they complain that I "shouldn't be allowed to do them." They tried to shame........the Fake News Media into not covering them, but that effort failed because the ratings are through the roof according to, of all sources, the Failing New York Times, "Monday Night Football, Bachelor Finale" type numbers (& sadly, they get it $FREE). Trump Derangement Syndrome!



Since the start of his late afternoon coronavirus briefings, Trump has been the target of considerable abuse for gloating about the size of the TV audience. Is the shaming of the president for presenting himself as a media star fair? To answer this question, I decided to do a bit of research about how other presidents handled major crisis.

And it may astound you, as it did me, to find this in a letter from Abraham Lincoln to William Seward:

"Hey, Bill, did you see those letters to the editor about my speech in Gettysburg? Horace Greeley said he'd never seen anything like it. Not even for George Washington's farewell address!! But do you think I could catch a break in the failing New York Times? Not a word. We're going to have to hurry and get copies out to all our supporters. We might not have another battle this big, so we can't waste the opportunity. The election's not that far away."

Who knew?

But that led me to keep searching. Now check this out from Woodrow Wilson. It's a bit scratchy, and not complete, but it's a sound bite from a little known radio address during the height of Spanish flu.

"I assure you, fellow Americans, that this flu is limited to just a few platoons at an obscure army base in Kansas. Trust me, we have it under control. So please, don't disrupt your lives over it, and by all means don't let it distract you from our war effort."

And then I found this op ed piece from Wilson in the New York Tribune.

"Far be it from me to boost, but my radio address about the flu was heard by 10 million Americans. I learned afterward that people were gathered five deep around radios in radio stores to listen. They tell me it was the largest single audience in history. Wow! And the opposition keeps saying I'm unpopular! But did the failing New York Times give me a break? NO. They had just a small story on page 6. And below the fold!! FAKE NEWS!!

And most surprising of all, FDR, of all people, in his address to Congress right after Pearl Harbor.

"In conclusion, I am told that every radio station in America is carrying this speech, and photos and stories will be at the top of all front pages tomorrow. There's been no media opportunity like it, ever. You should all appreciate me for shining such a spotlight on Congress. Please do me the favor of quickly approving any recommendations I send you. You will never have such an opportunity again, and I will be paying careful attention to who objects. Don't forget, the attack on Pearl Harbor makes me a WAR PRESIDENT. Now, fall in line to...MAGA!!

(Joe Rothstein's latest political thriller, "The Salvation Project," is on sale from all online booksellers and most independent book stores. Questions or comments? Contact him at jrothstein@rothstein.net)
---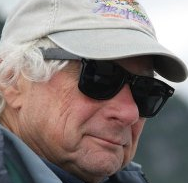 Joe Rothstein is editor of U.S. Politics Today. His career in politics spans 35 years, as a strategist and media producer in more than 200 campaigns for political office and for many political causes. He was a pioneer in professional political consulting and one of the founding members of the American Association of Political Consultants. During his career Mr. Rothstein has served as editor of the Pulitzer Prize-winning Anchorage Daily News and adjunct professor at George Washington University's Graduate School of Political Management. He has a master's degree in journalism from UCLA.
---