NYT, Washington Post Flunk Test of Warren Health Plan Coverage
New York Times headline: "Warren Unveils Medicare for All at $20 Trillion. Places A Political Bet. Plans to Tax Businesses and Wealthy, Not the Middle Class."

Washington Post headline: "Warren Plants Flag with Health Plan Taxes."

Each newspaper then proceeded to describe the political ramifications of Warren's plan. The Post quoted Joe Biden as saying Warren's cost estimates were off by trillions of dollars and that "She's making it up. There's no way." The Times also emphasized the political aspects, but at least added some analysis of how Warren would finance the plan and reduce medical costs. Both papers cast the idea of Medicare for all, and its less ambitious cousin, a public option, as proposals (according to the Times) that "excite many liberal voters."

What's wrong with this picture? What's wrong is that once again a serious legitimate issue is being treated by some of journalism's most responsible writers and editors as merely another lap in a political horse race. And what's wrong is that trivializing a serious health policy proposal this way is a huge disservice to the candidates and the importance of having meaningful campaign debates.

It's beyond dispute that many things are radically wrong with the U.S. health system. The U.S. spends $10,209 per capita on healthcare, twice as much as other high-income countries, according to a study published in March 2018 in the Journal of the American Medical Association. France, which has what many consider the world's best health system, spends only $4,902.

The U.S. spends about 18% of its GDP on health costs. That's 18% of the nation's economy directed to the health sector, double the average of other high-income countries. And yet, the U.S. health insurance system does not cover tens of millions of people. More than 60 million others are functionally uninsured, causing them to forgo needed prescriptions and skip important tests. The average family of four pays $12,378 for insurance premiums, co-payments and prescription drugs. That's roughly a quarter of U.S. average incomes. Out of reach health bills are the reason for most family bankruptcies, including those with jobs and insurance.

Yet health outcomes in the U.S. are significantly worse than many other countries. Compared with other developed countries, U.S. citizens are more likely to die at an earlier age for a wide range of diseases—heart, respiratory, nervous system and others.

Health reform isn't just one of many "issues" on a tick list of political position papers. It's a huge problem for most Americans. That's why it continues to be a major source of debate in election after election.

I've read Elizabeth Warren's policy paper on what to do about it and how to pay for it. It's a well-researched and reasoned approach to reforming a system that cries out of change. Yes, she's made some assumptions about costs and benefits over a ten-year period that others may challenge. No one can accurately forecast anything that far in the future. And, yes, there remain questions about how to control health costs and how to transition from the current system to what comes next. She acknowledges all that. But her plan represents a thoughtful, fact-based, and courageous attempt to a deal with a problem that's been intractable for others for decades.

The New York Times' story says that her proposal, along with the public option, "excites many liberal voters." The implication being that Warren is on the political fringe. In the same article, without irony, the Times refers to its own poll which found that 75% of Iowa Democrats support a single payer plan, and 90% favor a public option to the Affordable Health Act. These numbers are not markedly different than national surveys. Apparently, it's not just "liberals" who are excited.

Warren opts for a single payer model rather than a public option. There's much to recommend that approach. First, and most obvious, is the fact that the for-profit insurance system is a failure. That's why it tops the list of most voter concerns. The high costs, the bankruptcies, the weak health outcomes—-all are occurring within a system designed by and managed by for-profit companies.

Keeping them, and their 2,500 Washington, D.C. lobbyists in the game allows them to continue to rig that game in their favor. They can continue to cherry pick the healthy, and find countless ways to deny others. And they can continue to siphon off in administrative costs and private profits money that otherwise could go to rural hospitals and other system improvements.

But isn't private management more efficient than the government's. Hardly. According to a study in the New England Journal of Medicine, administrative costs represent 30% of all for-profit insurance company spending. In 2018, Medicare reported spending only 1.1% on administration.

After every election journalists assess how they handled campaign coverage. Often, they admit errors, such as too much emphasis on poll numbers, too easily falling for clever spin, lack of awareness of new techniques. It's admirable that the media is willing to engage in self-assessment. But, too often, they repeat those errors next time around.

Covering politics as "politics" is so much easier than covering it as the serious business of defining policy. The Warren Medicare for all policy story is a case study in what's wrong with political coverage. Rather than leaning hard on Warren for every detail of her proposal, and scrutinizing it for political damage, they might have asked other candidates why they weren't being as specific with their own ideas. Instead of using clever one-liners from other candidates in reaction, they might have gone to a variety of experts to get serious analysis. Rather than run politically-centered articles emphasizing cost and taxes they might have included some bullet points explaining where that money would go and the savings they would represent for individuals.

It's not as though Warren sprang this proposal as a surprise. The media had been expecting it for weeks, plenty of time to develop background information and present a complete picture.

And, about this continuing reliance on extreme left, liberal, and radical labels on issues such as Medicare for all and a public option. When a vast majority of the American public is in favor of something, that's pretty much the definition of "center," isn't it? And when you use extreme labels on positions polls find to actually represent the center of opinion, that's the definition of "fake news," isn't it? Something else for the media to consider at its next election coverage post-mortem.

(Joe Rothstein is a veteran political consultant and author of the acclaimed thriller, The Latina President and The Conspiracy to Destroy Her. His new novel, "The Salvation Project," will be released in November).
---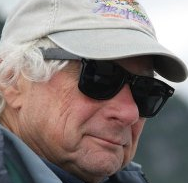 Joe Rothstein is editor of U.S. Politics Today. His career in politics spans 35 years, as a strategist and media producer in more than 200 campaigns for political office and for many political causes. He was a pioneer in professional political consulting and one of the founding members of the American Association of Political Consultants. During his career Mr. Rothstein has served as editor of the Pulitzer Prize-winning Anchorage Daily News and adjunct professor at George Washington University's Graduate School of Political Management. He has a master's degree in journalism from UCLA.
---