Mueller's Tight Ship Loading Up With Lots of Collusion Cargo
One of the memes being pushed hard by the White House is that Robert Mueller has been at it more than a year and hasn't found anything. Therefore, the logic goes, he should admit nothing is there worth finding and wrap it up.

Journalists at the Axios.com news service demolished this fantasy the other day by assembling in one place many of the "theres" that have turned up with regularity since Mueller's investigation began. As the article carefully points out, these are just the knowns, gleaned from good reporting and court filings. Mueller is running a virtually leakless ship, almost certainly filled with a growing cargo yet to be offloaded.

Here's what the White House wants us to consider "nothing."

--Trump's former campaign chair, Paul Manafort, has been indicted on 32 counts, including conspiracy and money laundering.

--We know that Manafort made millions from his work for oligarchs and had a string of suspicious financial transactions with those close to Putin's government.

--We know that in May, 2016, Trump campaign aide George Papadopoulos was told confidentially that Moscow had thousands of emails that would embarrass Hillary Clinton, and bragged about that to an Australian diplomat well before any of it was publicly revealed.

--We know that in June, 2016, Manafort, Donald Trump Jr., and Jared Kushner met at Trump Tower with a shady group of Russians claiming to have dirt on Clinton, and that meeting was arranged by a Trump friend. We know that the Russian lawyer who helped set up the meeting concealed her close ties to the Putin government. We also know that a year later, when news of the meeting was disclosed, Trump helped Donald Jr. prepare a misleading statement about why the group met.

--We know that Michael Flynn, former national security adviser and close campaign aide, lied to the FBI about his Russia-related contacts. We know Trump tried numerous times to shut down an FBI investigation of Flynn.

--We know Trump initially lied about why he fired FBI Director James Comey, and finally admitted it was because of the "Russia thing."

--We know that during the transition, Jared Kushner spoke with the Russian ambassador "about establishing a secret communications channel between the Trump transition team and Moscow." We know that on his application for secrecy clearance Kushner omitted many previous contacts with Russians and other sensitive information.

--We're learning about all the money connections between Michael Cohen, Trump's personal lawyer, and wealthy Russians close to Putin.

--And Mueller is looking into unaccounted for tens of millions of dollars raised privately for Trump's inauguration. The Trump inaugural committee pulled in more than $100 million, double the haul of prior Obama inaugurals, but scheduled only half the events.

We knew even before Mueller's team was formed that U.S. intelligence agencies concluded that Putin ordered a campaign to denigrate Hillary Clinton with a clear preference for Trump. Trump has never accepted this conclusion. He has never asked his own appointees to investigate its validity. He has set in motion no process for countering this threat to the sanctity of U.S. democracy.

Rather than support the findings of U.S. intelligence professionals, Trump bizarrely indicated that he was satisfied with Putin's denial that his government had interfered in the U.S. election

These "knowns" have been revealed piecemeal, fading quickly from the headlines as chaos from other dramas replace them. But assembled together they form a coherent picture of unnerving coziness between Putin's Russia, Trump's campaign, and now, Trump's White House.

This list includes only what's in the public domain, and only a portion of that. Even so, Mueller's investigation so far has resulted in more than 20 indictments, more than 100 criminal counts, and numerous guilty pleas.

If this is "nothing," the "something" in Mueller's final report is likely to be pretty devastating.

(Joe Rothstein is a regular columnist for USPoliticstoday.com and author of the acclaimed political thriller "The Latina President and the Conspiracy to Destroy Her." Mr. Rothstein can be contacted at joe@einnews.com).
---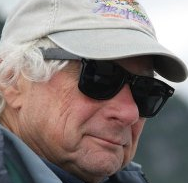 Joe Rothstein is editor of U.S. Politics Today. His career in politics spans 35 years, as a strategist and media producer in more than 200 campaigns for political office and for many political causes. He was a pioneer in professional political consulting and one of the founding members of the American Association of Political Consultants. During his career Mr. Rothstein has served as editor of the Pulitzer Prize-winning Anchorage Daily News and adjunct professor at George Washington University's Graduate School of Political Management. He has a master's degree in journalism from UCLA.
---