Actions and Polls Point to Young Voters As Decisive Game Changers
Looking for a ray of sunshine through all of the polluted politics? Find it in our kids.

Yes, we marveled at the creativity and maturity of the Parkland high schoolers who called on us to march. They seem to have accomplished what others could not. They broke through the legislative stone wall of total resistance to sensible gun safety rules.

But the Parkland student activists could not have had such success without support from peers in high schools and colleges throughout the U.S.

Much of today's election forecasting focuses on "identity" voters, the Hispanic-Americans, Afro-Americans, Asian-Americans and other minorities who, in combined population, will soon outnumber U.S. Caucasians. Republican efforts to restrict registration and voting are aimed at forestalling the day when racial and ethnic groups have the voting power to change election outcomes. California, New Mexico, Texas, Nevada and Hawaii already are states where minorities are the majority.

Less attention has been paid to young voters, historically a group that hasn't kept up with average voting percentages. But the Parkland experience combined with the message of two recent polls points to a game-changing development involving these young voters---a hard swing toward a progressive agenda and a determination to have a say in making that agenda happen.

During the last week in February, the Associated Press polled the 15 to 34 age group and found that just 33% of those surveyed approve of President Trump's performance in office, a percentage about 10 points below the national average. The poll showed that 60 per cent consider him a mentally unfit and dishonest racist. With those kind of numbers, it's extremely unlikely Trump can say or do anything to get these young voters back.

There's also an important message in what these young voters say they're for, not just who they're against. Sixty per cent want the government to do more to fight climate change. Sixty-seven per cent want a health-care system in which "the government provides health insurance to all Americans." Almost 70 percent say that undocumented immigrants should be given a path to legal citizenship in the U.S.

Confirming this trend, a Pew Research poll released March 20 found that registered millennial voters, those born between 1981 and 1996, favor Democrats by 27 points, 59-32. That's a movement toward the Democrats of 12 points since 2002.

If young people, 18-35, translate their activism into votes, it's the awakening of a cohort that represents about 25 per cent of the total voting population, about 10 per cent more than either the African-American or Hispanic-American populations.

You could hardly script a narrative more likely to drive the young to the Democrats than the daily news that flows from Washington.

Trump says DACA is dead. That's 180 degrees off from where most of today's young voters are. Trump flaunts the recent tax cut as 2018's winning issue for Republicans. Those cuts have only 22 percent support in the 18-35 age group. Trump is trying to kill the Affordable Care Act. Nearly two-thirds of the young want universal health care. Take any other issue you can think of-—war mongering with North Korea and Iran, cuts to student loans, reversing all Obama policies to combat climate change--everything is driving the young away from Trump and the Republicans.

What the Parkland-inspired march showed was that Parkland is not an aberration, not just a group of young people who happen to be more motivated than the rest. The demonstrations all over the U.S. were important as an expression of futility with gun violence. But don't discount it's more important message, emergence of young people as a potential decisive electoral force.

(Joe Rothstein is a regular columnist for USPoliticstoday.com and author of the acclaimed political thriller "The Latina President and the Conspiracy to Destroy Her." Mr. Rothstein can be contacted at joe@einnews.com).
---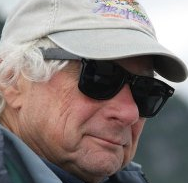 Joe Rothstein is editor of U.S. Politics Today. His career in politics spans 35 years, as a strategist and media producer in more than 200 campaigns for political office and for many political causes. He was a pioneer in professional political consulting and one of the founding members of the American Association of Political Consultants. During his career Mr. Rothstein has served as editor of the Pulitzer Prize-winning Anchorage Daily News and adjunct professor at George Washington University's Graduate School of Political Management. He has a master's degree in journalism from UCLA.
---