Dossier Pop Quiz: What's More Believable, Kinky Trump Sex or That The FBI Tried to Help Clinton Win The Election?
Let us now read two paragraphs from the collection of reports known as the "Steele Dossier."
"There were other aspects to TRUMP's engagement with the Russian authorities. One which had borne fruit for them was to exploit TRUMP's personal obsessions and sexual perversion in order to obtain suitable 'kompromat' (compromising material) on him. According to Source D, where s/he had been present, TRUMP's (perverted) conduct in Moscow included hiring the presidential suite of the Ritz Carlton Hotel, where he knew President and Mrs. OBAMA (whom he hated) had stayed on one of their official trips to Russia, and defiling the bed where they had slept by employing a number of prostitutes to perform a 'golden showers' (urination) show in front of him. The hotel was known to be under FSB control with microphones and concealed cameras in all the main rooms to record anything they wanted to.
"The Moscow Ritz Carlton episode involving TRUMP reported above was confirmed by Source E (redacted) who said that s/he and several of the staff were aware of it at the time and subsequently. S/he believed it had happened in 2013. Source E provided an introduction for a company ethnic Russian operative to Source F, a female staffer at the hotel when TRUMP had stayed there, who also confirmed the story. Speaking separately in June 2016, Source B (the former top level Russian intelligence offer) asserted that TRUMP's unorthodox behavior in Russia over the years had provided the authorities there with enough embarrassing material on the now Republican presidential candidate to be able to blackmail him if they so wished."
Pretty kinky stuff.
So kinky, that most media outlets won't publish what you've just read here. If they refer to it at all, it comes with this warning label: "salacious and unverified." Salacious? Yes. Unverified? Yes. Believable? Well, ask yourself, with what we know...
Is it something you can imagine of a man who admits on the Access Hollywood tape that he assaults women because he can get away with it? Someone who (according to the very reliable Wall Street Journal) paid a porn queen $130,000 to keep her mouth shut about something or other that went on between them while his wife was pregnant? Someone who used his Miss Universe ownership badge as a license to ogle undressed contestants? Someone who went on shock-jock Howard Stern's show two dozen times to mock women and brag about his sexual exploits?.
Unless and until someone surfaces with video of the alleged bacchanal at the Moscow Ritz Carlton, the event will be "unverified." That's not the same as its being unimaginable.
But here's what is unimaginable. That the director of the FBI, aided by some of the top people in the agency, tried to help elect Hillary Clinton president by publicly announcing, 11 days before the election, that they were reopening an investigation into the use of her private email server. And that two days before the election, after tens of millions of votes already were cast and it was too late to get much attention, the FBI announced, "Whoops, sorry. Nothing there."
Rather than being pro-Clinton,the verified facts are that in the days after public release of the FBI letter reopening the email server case Clinton's lead in swing state polls dropped from 4.5% to 1.7%, most likely costing her wins in Wisconsin, Michigan and Pennsylvania, and putting Trump in the White House.
Democrats were outraged at the FBI's decision to interfere in the election during days crucial to the outcome. Trump praised Comey for "having a lot of guts" for doing it. The much-maligned FBI agent Peter Strzok, despite privately expressing support for Clinton, wrote the first draft of Comey's game-changing letter that did so much to elect Trump.
Now, in the Nune's memo, we are asked to believe that the FBI was doing whatever it could to help get Clinton elected, including deceiving a judge so they could wiretap Trump campaign aide Carter Page.
Page had been on the FBI's radar since 2013 for good reason. Back then he bragged about being an adviser to the Kremlin. In years since he has been cozy with Russians well-connected with the Putin regime. His activities mesh precisely with the principal conclusion of the Steele Dossier:
"Russian regime has been cultivating, supporting and assisting Trump for at least 5 years. Aim, endorsed by Putin, has been to encourage splits and divisions in western alliance."
The 35 pages of the dossier have little to do with sex, but a lot to do with backing up the conclusion that Trump is being used as an instrument to undermine the decades-long, successful alliance of western democracies.
Since the dossier was written, federal indictments have been handed down against Trump's former national security advisor, former campaign manager and others connected with the Trump campaign. Since it was written, Trump's own son has admitted meeting with Russians who offered "dirt" on Clinton. During the campaign, Trump himself encouraged the Russians to release emails illegally hacked from Democratic Party operatives and servers.
Attempts by Trump and congressional Republicans to shut down the Mueller investigation are every bit as salacious as the kinky sections of the Steele Dossier. The sexual perversion may not be verifiable, but the Republican political perversion is.
You can read the Steele Dossier for yourself, kinky parts included, at
http://bit.ly/2idO7Dy
.
(Joe Rothstein is a regular columnist for USPoliticstoday.com and author of the acclaimed political thriller "The Latina President and the Conspiracy to Destroy Her." Mr. Rothstein can be contacted at joe@einnews.com).
---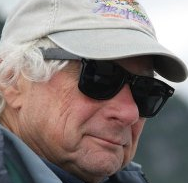 Joe Rothstein is editor of U.S. Politics Today. His career in politics spans 35 years, as a strategist and media producer in more than 200 campaigns for political office and for many political causes. He was a pioneer in professional political consulting and one of the founding members of the American Association of Political Consultants. During his career Mr. Rothstein has served as editor of the Pulitzer Prize-winning Anchorage Daily News and adjunct professor at George Washington University's Graduate School of Political Management. He has a master's degree in journalism from UCLA.
---