Trump's First Year Teaching Moments: Lessons We'd Rather Not Believe, But Need to Know to Head Off Worse
Often, when President Barack Obama was faced with a difficult decision or an unexpected crisis he would consider it a "teaching moment." What have we learned? How do we use this situation to improve?

On the the anniversary of Donald Trump's ascent to the White House, the U.S. government shut down. That clearly qualifies as a teaching moment, doesn't it? What have we learned from it?

We've learned that the president who prides himself as a deal-maker not only failed to broker a compromise when both houses of Congress are controlled by his political party, but that he blew up the bi-partisan deal that was handed to him.

We've learned that this latest episode of disfunction fits a year-long pattern of self-serving tweets, unprecedented staff turnover, off-the cuff policy that confounds even those in Congress who agree with him. Lies. Nepotism. Money laundering. Racism. All these words come easily to mind when considering Trump's first year in the White House.

In that year, Trump not only has reneged on his promise to release his taxes, he has laid down a trail of conflicts of interest that stretch from Mar-a-Lago and his Washington, D.C. hotel, to his organization's new condo development in India. And since he keeps his finances obscure, who knows where else that trail might lead.

On a global scale, he's weakened the western alliance that has kept Russian expansion at bay, given China an opening to dominate the Pacific, all but destroyed U.S. diplomacy, and casually suggests nuclear war.

Despite all of this, nearly 80% of those who identify as Republicans, 40% of all voters nationally, and, increasingly, the leadership and vast majority of the Republican-controlled Congress, supports and defends Trump.

Maybe that's the most important thing we've learned from Trump's first year---nothing he's done so far has caused his party and its leaders to seriously push back against his bizarre actions or his erratic behavior.

That's at least as distressing as the election's outcome.

Before Trump, we used to think that someone who admitted molesting women would not be considered a viable candidate for any office, let alone president.

In a country where nearly four of every five voters claim to be religious, we used to think that a candidate's religion and religious beliefs were important considerations. Apparently not. With little evidence that he practices or even cares about religious principles, Trump drew the overwhelming support of evangelical voters.

Before Trump, candidates accepted the importance of revealing their taxes and finances and placing their assets in blind trusts to demonstrate there would be no conflict of interest. Trump dismisses the very idea that potential conflicts are anyone's business but his own.

Before Trump, serial bankruptcies would seem to have disqualified a candidate. Three marriages? Multiple high-profile tabloid-type affairs? Unprecedented public opposition from leaders of his own party? Attacks on gold star families and disparaging the suffering of U.S. prisoners of war? Lack of any experience at any level of government or any form of social service? Serious suspicion that he's abetted illegal money-laundering and had mafia figures as business partners? No problem.

Future candidates can now take note. Any or all of the above does not necessarily disqualify you from being considered electable. Case in point. Roy Moore was nearly elected to the United States Senate, even while facing credible claims that he was a child molester, and after his long history of arguing that the Constitution was not the law of the land.

We learned last year that 60 million Americans would support a candidate for president who was the antithesis of the values we say we revere. We've learned this year that a candidate with those negative qualities hasn't changed with the office, but instead seems to be bringing everyone around him down to his level, including members of his party in Congress.

This is a distressing thing for many of us to learn, a teaching moment that tells us things we would rather not believe about our democratic system and how easily its institutions can be endangered and corrupted.

But a lesson it is. And we had better recognize its message and learn from it. Or else the second, and third or fourth year could wind up being even more surprising, and its lessons considerably worse.

(Joe Rothstein is a regular columnist for USPoliticstoday.com and author of the acclaimed political thriller "The Latina President and the Conspiracy to Destroy Her." Mr. Rothstein can be contacted at joe@einnews.com).
---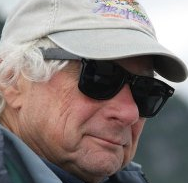 Joe Rothstein is editor of U.S. Politics Today. His career in politics spans 35 years, as a strategist and media producer in more than 200 campaigns for political office and for many political causes. He was a pioneer in professional political consulting and one of the founding members of the American Association of Political Consultants. During his career Mr. Rothstein has served as editor of the Pulitzer Prize-winning Anchorage Daily News and adjunct professor at George Washington University's Graduate School of Political Management. He has a master's degree in journalism from UCLA.
---