How The Steele Dossier Testimony Can Be Made Public; Use The Senator Gravel Pentagon Papers Precedent
After posting my most recent opinion column ("The Post" is a film that inspires us to demand truth from those who lead), former U.S. Senator Mike Gravel reminded me that his involvement didn't end with the Supreme Court's 6-3 decision to allow the newspapers to publish the Pentagon Papers.

Senator Gravel arranged for Beacon Press to publish the Pentagon Papers in book form, a move that the Nixon administration also challenged. In a unanimous decision, the Supreme Court ruled that as a U.S. Senator Gravel had immunity to submit the Papers into the official Senate record, protected by the Speech and Debate Clause of the Constitution.

That precedent would allow any member of Congress today to be as courageous as Gravel was in 1971, such as submitting into the Congressional Record the testimony of the co-founders of the firm that commissioned the so-called Steele Dossier, and other documents related to Russian intervention in the 2016 elections.

Senator Gravel set the precedent. It's well past time for others to use it.
---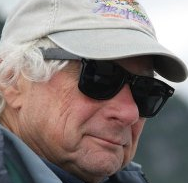 Joe Rothstein is editor of U.S. Politics Today. His career in politics spans 35 years, as a strategist and media producer in more than 200 campaigns for political office and for many political causes. He was a pioneer in professional political consulting and one of the founding members of the American Association of Political Consultants. During his career Mr. Rothstein has served as editor of the Pulitzer Prize-winning Anchorage Daily News and adjunct professor at George Washington University's Graduate School of Political Management. He has a master's degree in journalism from UCLA.
---