Reforming the Way We Qualify Candidates for President
In the United States, anyone can be elected president.

How often do we tell that our children? The United States is an equal opportunity nation. Even up to and including the highest office in the land.

The fact is, though, anyone cannot be president. Article II of the Constitution prohibits anyone not born in the U.S. from serving as president. It also bars anyone who has not lived in the U.S. for 14 years or who hasn't reached his or her 35th birthday from being president. Furthermore, as we've experienced in two elections during just the first 17 years of this century, even the person who wins the most votes in an election can't be guaranteed of becoming president. That choice is left to electors, whose numbers vary from state to state.

Since the constitutional qualifications already exists, it's not unreasonable to suggest other tests to qualify candidates for president.

For instance, what about a test for knowledge of the Constitution itself? Taking the oath of office, each president swears to uphold the Constitution. Does he (he's are the only presidents we've had so far) know what's written in the Constitution? Does he know the duties and limits of the office? Does he know what he's swearing to do—and not do? Our current president's words and actions raise a lot of doubts about his constitutional literacy. Doesn't it make you uneasy that he seems shaky about freedom of the press, freedom of speech, or the criminal justice system? Then there's his lack of concern about reaping private profits from decisions he makes in his public office. The Constitution is not silent about that.

When I was in the eighth grade in California I was required to pass a test about constitutional knowledge as a condition of moving on to high school. Shouldn't we hold candidates for president at least to that minimal standard?

While we're considering qualifications for president, here are a few other proposals to help insure a reasonable level of competence.

--Why not require a minimum of two years of public service. Some possibilities: the military, the Peace Corps, AmeriCorps, Doctors Without Borders, Boys and Girls Clubs, food kitchens, classrooms, rural health. So many voluntary and service organizations. So much need. How can a president understand this dimension of his job without personally experiencing it?

--It's an enormous handicap for presidents to enter office never having had experience at any level of government. That's where you are forced to consider competing views, work to frame reasonable compromises, and live with the judgments you're forced to make. All of it in a highly public arena. Why not require a minimum of four years of public office as a prerequisite to running for president? Any level of government will do—local, state, federal. It doesn't even need to be elective office. Just being in government and experiencing it first hand would be a big step up from what we now require.

--And about that requirement of being "a natural born" citizen of the United States. In recent years, that has prohibited California Governor Arnold Schwarzenegger, Michigan Governor Jennifer Granholm, and others, from running for president. Whatever you might think of their political views and capabilities, they were certainly as qualified by experience as anyone running for president in 2016. We already require 14 years of residency in the United States. That was written into the Constitution when life expectancy was half of what it is now. Double the residency requirement and remove the "natural born" and you open up the possibility that many more exceptionally qualified people become eligible for the White House.

When the country's founders established the Office of the President they visualized leaders like themselves as filling that office. Many of them did.

To protect the nation from future incompetents and demagogues they created the Electoral College, which would presumably be a body of serious and qualified leaders from each state, to overcome any temporary madness of crowds. To discourage foreign powers from influencing voter decisions they ruled out candidates born elsewhere and those who had not spent most of their lives in the United States. To combat greed and presidential treason, they restricted the president's compensation to an amount set by Congress.

Donald Trump's election is not the first in recent years when many have questioned whether Article II needs refreshing to meet 21st century realities. A simple requirement that the person who becomes president be familiar with the Constitution would be a small step in that direction.

(Joe Rothstein can be contacted at joe@einnews.com. His new political thriller, "The Latina President….and The Conspiracy to Destroy Her" is available on Amazon).
---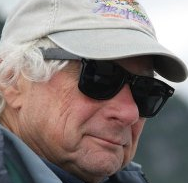 Joe Rothstein is editor of U.S. Politics Today. His career in politics spans 35 years, as a strategist and media producer in more than 200 campaigns for political office and for many political causes. He was a pioneer in professional political consulting and one of the founding members of the American Association of Political Consultants. During his career Mr. Rothstein has served as editor of the Pulitzer Prize-winning Anchorage Daily News and adjunct professor at George Washington University's Graduate School of Political Management. He has a master's degree in journalism from UCLA.
---