A Winning Tonic for Democrats: A Lot of Passion Mixed With A Few Shakes of Political Reality
September 4, 2017


By Joe Rothstein

According to the current political consensus, one of the most vulnerable Democratic senators in the 2018 elections will be Missouri's Claire McCaskill, whose state gave Donald Trump a 57-38% landslide in 2016. Missouri's governor and all other statewide officeholders are Republicans, as are 6 of the state's 8 members of the U.S. House.

McCaskill won reelection in 2012 running against a political ideologue who emerged from the Republican primary with an outpouring of votes from tea party supporters. She is one of three Senate Democrats in office today who likely owe their election victories to Republican primary wars prompted by those on the right demanding no-compromise political purity. If any one of these Democrats had lost their elections, the Affordable Care Act almost certainly would have been repealed by now.

McCaskill's votes often displease Democrats who pursue more progressive agendas. The same can be said for other vulnerable Democratic senators facing tough reelection campaigns in 2018---North Dakota's Heidi Heitkamp, Indiana's Joe Donnelly, West Virginia's Joe Manchin, Montana's John Tester, and others. At a recent conference of progressive activists there was serious talk of mounting primary election challenges to defeat all of them, with support for single payer health care as a "litmus test." Shortly after that conference a candidate did announce against McCaskill in the Democratic primary, citing single payer as her defining issue.

There's much energy from what's now popularly considered the "Sanders wing" of the Democratic party and enthusiasm for purging Democratic members of Congress who don't fully align with a progressive agenda. Sanders himself doesn't buy into this argument. In an interview with the Washington Post the other day, Sanders said, "Is this a litmus test? No, you have to look at where candidates are on many issues."

The least complicated way to achieve affordable universal health care in the U.S. would be to extend to everyone the Medicare system that has long been in place for the elderly and the disabled. Americans pay for that system through payroll deductions. The system reimburses our private industry of doctors, hospitals and drug companies for most of their costs. Medicare publishes rates that define how much they will pay and health providers decide whether they want to participate. Medicare users are offered supplemental private insurance to cover costs Medicare doesn't cover.

Medicare for all would be the most economical way for the U.S. to emerge from its health care crisis. By cutting out the private insurance market, the system would save literally hundreds of billions of dollars in advertising and marketing costs, administration, and private profits. It's precisely because such a system would pretty much destroy the for-profit health insurance industry that achieving Medicare for all is such a heavy political lift.

And it wouldn't just be the industry fighting against Medicare for all. Most health insurance in the U.S. is provided to workers through their employers, and many employers and employees are generally satisfied with what they have. There would be fierce resistance, harking back to 1993-94 when the then Clinton White House tried to convert the health insurance market from private to public.

A more politically palatable alternative would be to introduce a "public option" as an alternative to the current private insurance markets. For-profit insurers could continue to compete, but they would do it against an extended Medicare version that presumably would be more consumer friendly and would force private insurance to be more friendly, too.

Congress failed to include a public option in the Affordable Care Act. But with the ACA as a stepping stone, maybe such an option is no longer a political step too far. If it is, state public options could also be enacted. Not an attractive prospect, but success in the states could create better prospects for national adoption.

It's bizarre that the U.S. remains the only economically developed nation on earth where its citizens are denied health care, provided only limited health care, or charged so much for health care that they either can't afford it or face financial ruin if the health dice roll against them.

But we don't have a political process where a solution can be imposed by decree. If today's politics stand in the way of adopting a wholesale system change, incremental change is a reasonable Plan B. The Affordable Care Act, with all its flaws, still has improved the lives of tens of millions of Americans.

Claire McCaskill and other legislators, Democrats and Republicans, who recognize political reality are far more likely to achieve a better health system than those on the right or left who don't. The real "litmus test" should be used against candidates who want to repeal the ACA and keep the U.S. on a system that can properly be categorized as "your money or your life."

(Joe Rothstein is a regular columnist for USPoliticstoday.com and author of the acclaimed political thriller "The Latina President and the Conspiracy to Destroy Her." Mr. Rothstein can be contacted at joe@einnews.com).
---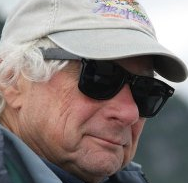 Joe Rothstein is editor of U.S. Politics Today. His career in politics spans 35 years, as a strategist and media producer in more than 200 campaigns for political office and for many political causes. He was a pioneer in professional political consulting and one of the founding members of the American Association of Political Consultants. During his career Mr. Rothstein has served as editor of the Pulitzer Prize-winning Anchorage Daily News and adjunct professor at George Washington University's Graduate School of Political Management. He has a master's degree in journalism from UCLA.
---