Pay Attention to Those Local Elections; Democrats Are Winning A Lot of Them in 2017
August 14, 2017


By Joe Rothstein

The president was at the nadir of his voter approval ratings, 44.7%. Congress was skimming along at all-time low approval levels, 19%. The crowds showing up at town hall meetings were large, angry and often unruly. Many members of Congress avoided public appearances entirely, rather than face deeply unpleasant confrontations. The final RealClear.com average result of the generic poll question, "if the election for Congress were held today would you prefer the Republican or the Democrat?" gave Republicans a 9.4% edge.

The year was 2010. A year when Republicans flipped 63 seats their way in the House, 6 in the Senate, and 700 in legislatures throughout the U.S.

Now it's 2017. The president's job approval average is 37.7%. Congressional job approval is 15.7. The generic vote preference gives Democrats a commanding 8.8% lead. Does that foretell a Democratic election wave such as the one that swept Republicans into power in 2010?

We're more than a year away from the 2018 elections and much is likely to happen between now and then to influence voter opinion. But there are elections in 2017, mostly special local elections to fill vacant state legislative seats. Democrats are winning a lot of them. Fourteen of them by current count, with more elections scheduled in the weeks ahead.

The latest Democratic victory was August 8, in a rural Iowa state House district Trump won by 21 points. The candidate was a veterinarian. His winning margin was 54-44. On July 11, Democrats flipped both a state House and state Senate seat in Oklahoma. Trump had won one of those districts by 19%, the other by 22%. In May, Democrats took legislative seats from Republicans in New Hampshire and New York. In no special election so far this year has a Republican defeated a Democratic incumbent. In a number of them they have tried really hard, and come up short.

Before year's end, 12 more states will hold special elections to fill legislative vacancies. New Jersey and Virginia will vote for full legislative slates in connection with statewide voting for governor. There will be plenty of testing ahead for the quality of candidate recruiting, grassroot organization and turnout and small donor fund raising. So far, the energy we've been seeing on the Democratic side in reaction to Trump's election has been translating into success at the ballot box.

State legislative contests generally draw far fewer votes than campaigns for office higher up the ballot. That means it requires relatively fewer votes to move a state house or senate seat from one party to another. Best estimates now show Republicans holding a 4,170-3,129 edge in state legislative seats across the 50 states. Parity would be within reach for the Democrats if current approval/disapproval numbers remain what they now are going into November 2018.

This matters far beyond 2018. Republicans have the advantage they do in both Congress and state legislatures because of reapportionment maps Republican majorities drew as a result of the 2010 census. Many of those elected in 2018 will be drawing new maps that will influence election outcomes for a decade beyond the 2020 census. Twelve states have legislatures so narrowly divided politically that just the change of 2 or 3 seats would make the difference in party control.

The battleground for most of those seats will be communities not in the habit of voting for Democrats. That's why these 2017 special election results are being so closely watched and contested.

In Elgin Township, Illinois, voters elected a Democrat to the office of supervisor for the first time in its history and voted out every single member of the board of trustees in favor of Democrats. In Normal Township, Illinois, Democrats won seats on the board of trustees for the first time in 100 years. In New Hampshire, Democratic state House candidate Edith DesMarais won the election for Carroll County District 6, becoming the first Democrat ever to be elected to that seat. The two legislative seats Democrats won in Oklahoma were startling, given that just months earlier Trump had won every single county in Oklahoma. Another Oklahoma Democrat fell short of special election victory by just 2 points, in a district Trump had carried 73-23.

Local elections are not decided entirely by voters having a change of heart. To unseat an incumbent, or to win against the partisan odds, a campaign requires a strong challenger, a reasonable amount of fund-raising, a lot of extra shoe-leather, and a well-organized effort to turn out more supporters than the opposition. That's the message of these special elections--involvement and enthusiasm.

A year before 2010's Republican wave, many observers dismissed the lasting impact of tea party energy. Will the marches and town meetings of 2017 extend to a similar wave for 2018? So far that wave shows more signs of building rather than receding.

(Joe Rothstein is a regular columnist for USPoliticstoday.com and author of the acclaimed political thriller "The Latina President and the Conspiracy to Destroy Her." Mr. Rothstein can be contacted at joe@einnews.com).
---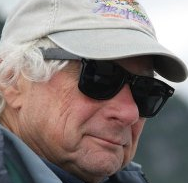 Joe Rothstein is editor of U.S. Politics Today. His career in politics spans 35 years, as a strategist and media producer in more than 200 campaigns for political office and for many political causes. He was a pioneer in professional political consulting and one of the founding members of the American Association of Political Consultants. During his career Mr. Rothstein has served as editor of the Pulitzer Prize-winning Anchorage Daily News and adjunct professor at George Washington University's Graduate School of Political Management. He has a master's degree in journalism from UCLA.
---