For Democrats to Provide A Convincing 'Better Deal,' They Need a Bolder Message and More Credible Messengers
August 1, 2017


By Joe Rothstein

The Democrats are building their 2018 campaign plans around the message, "a better deal." There's nothing wrong with that message. But it won't help them much unless they have better, and more trusted, messengers and a bolder deal to advocate.

The Democrats' 'better deal' announcement media featured Senator Chuck Schumer and House Minority Leader Nancy Pelosi. Latest polling shows that Pelosi's national ratings are about where they've been for the past decade, roughly 30% favorable, 50% unfavorable. Schumer is less well known, having just become the Democats' Senate leader, but he shares Pelosi's disapproval numbers, 26% favorable, 36% unfavorable. Democrats in Congress have a 30% approval, 60% approval rating. Congress as a whole fares far worse, 16% approval, 70% disapproval.

Add to these dismal ratings the fact that Pelosi is from liberal San Francisco and Schumer is from New York City, having represented Wall Street when he was a member of the U.S. House. These are not ideal spokespeople to try to persuade small town and rural America that Democrats understand their problems and are sincere about working to address them. No self-respecting PR or advertising agency or any entity trying to improve its standing with the public would launch a campaign using spokespeople who lack popular trust or credibility.

This is not to disparage the work Schumer and Pelosi do as Democratic leaders inside Washington. They raise enormous amounts of campaign money for their party's candidates, they bring legislative cohesion to members with diverse outlooks and objectives, they are experts on policy and procedure. These are critical skills for legislative leaders to have.

But outside Washington, these are just about the worst faces Democrats could put forward to try to turn red congressional seats blue. There's no need for either Pelosi or Schumer to abdicate. They can continue to do what they do best, and even better, by deploying more convincing messengers.

The night the Senate failed to repeal the Affordable Care Act I stayed up past my usual bed time to watch the Senate floor debate. I was particularly struck by the passion and articulate speeches delivered by Democratic senators seldom seen on national television: Joe Manchin from West Virginia, John Tester from Montana, Sherrod Brown from Ohio, Mazie Hirono from Hawaii, and others. For most voters who don't live in those states, these are fresh faces, carrying little negative baggage, speaking with authenticity about real problems that people have in their every day lives.

The Democrats don't lack for informed and persuasive spokespeople who could be far more effective as spear carriers for the party's 2018 political agenda than the leaders who manage the inside strategies and day-to-day congressional operations. When a political party controls the White House, the president is the face of the party, defining what the party stands for and bearing the burden of balancing successes and failures. For the party out of power, that job falls to those in Congress who speak for it. Spokespeople who are widely known and widely disliked or mistrusted only reinforce negatives, they seldom erase them.

Which brings me to matters of policy. Or, in PR lingo, message.

In effect, what's outlined so far as the Democrats' "better deal," is really the agenda Bernie Sanders proved popular during his 2016 run for president: a $15 minimum wage, free college tuition, lower prescription drug costs, a crackdown on big business mergers, and hints that the party might be ready to endorse single payer health care. All of these issues test well in polls. The announcement roll-out suggested that there will be more to come.

Beyond the individual issues, here's the Democrats' overarching problem. Donald Trump won the majority of votes in about 2,500 of the 3,000 counties in the U.S. These are not just counties whose economies have been hollowed out by closed factories. They include suburbs of cities, farming areas, small towns. It's the American South, Midwest, Rocky Mountain areas, much of the American Southwest.

In a recent edition of American Prospect magazine, Hart Research pollster Guy Molyneux described the results of polling his firm conducted among white working class voters. Sixty-one percent said they have an unfavorable view of corporations. But 93 per cent have an unfavorable view of politicians.

In his campaign, Trump railed against Wall Street, but his most effective applause lines were tied to "draining the swamp" in Washington. The simple truth is that the communities that have been, or feel they have been left behind economically, place far more blame on government than business.

While focusing on individual issues may win the Democrats some local battles, it won't overcome the sense of rejection, if not outright betrayal many Americans have developed about their own government. Trust in Washington has been eroded by years of gridlock, the injection of big money in campaigns and lobbying, the consistent pounding by special interest groups and candidates and Republican leadership about corruption and overreach.

For Democrats to make their "better deal" effective they need to go deeper than the individual issues. They need to pledge an all-out war on the influence of big money and back it up with a Bernie Sanders-type effort to win with mostly individual small donor contributions and legislative initiatives that close the big money spigots. They need to embrace a big picture view of the future that is both credible and attractive, such as a Marshall Plan for rural America, like the one recently proposed by the Center for American Progress. In the upcoming tax reform debate, they need to take on some serious battles that demonstrate conclusively whose side they are on when it comes to legislating for the public good.

We saw from the Republican attempts to undo the Affordable Care Act that the majority of Americans are not opposed to government programs that actually improve lives. They just mistrust the institutions that are supposed to deliver for them.

"A better deal," requires overcoming that mistrust with bolder vision, courageous reforms, and advocacy by more trusted leaders.

(Joe Rothstein is a regular columnist for USPoliticstoday.com and author of the acclaimed political thriller "The Latina President and the Conspiracy to Destroy Her." Mr. Rothstein can be contacted at joe@einnews.com).
---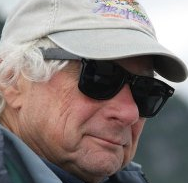 Joe Rothstein is editor of U.S. Politics Today. His career in politics spans 35 years, as a strategist and media producer in more than 200 campaigns for political office and for many political causes. He was a pioneer in professional political consulting and one of the founding members of the American Association of Political Consultants. During his career Mr. Rothstein has served as editor of the Pulitzer Prize-winning Anchorage Daily News and adjunct professor at George Washington University's Graduate School of Political Management. He has a master's degree in journalism from UCLA.
---