The 'Deep State' Is Us, and We'd Better Keep It, Or Else
June 26, 2017


By Joe Rothstein

The images from London's deadly apartment house fire are horrific. It's hard to watch that inferno without feeling the desperation of those inside. Whether the installation of flammable cladding was a violation of building regulations or a criminal act remains to be determined. But at a minimum we know that in a profit obsessed society the impulse to cut corners is not a rarity. That's why we have fire and building codes, and other regulations to protect life, property and more.

For Donald Trump and for many in Congress, "regulations" has become a profane four-letter word, a rallying cry to defend the public from the excesses of a phantom "deep state." Since Trump became president countless Obama era regulations have been rolled back. More are on the chopping block. One of Trump's first actions as president was to place a freeze on new regulations and to decree that for every new regulation proposed, two had to be eliminated, as if this were an empty numbers game, lacking content or purpose.

Because of Trump's freeze order an FAA rule designed to keep drones from the paths of commercial airlines and private aviation is in limbo. So is an FDA rule that would simplify a patchwork of state rules. Years of research and hearings that went into a rule on how to safely dispose of mercury from dental offices are going down the drain. These rules may seem tedious and obscure to most of us, but they all contribute to an organized public interest way of managing a complicated society.

Certainly, there are foolish regulations, and regulatory administrators who lack common sense. While I was editor of the Anchorage Daily News we were cited for violating child safety laws. Why? Because we brought our best paper delivery boy in from the dark and cold Alaska mornings, put him behind a desk in a warm office and had him field calls from customers who didn't receive their papers. He was 15. Regulations banned those under 16 from jobs like that. Ours was hardly the injustice child labor laws were designed to challenge.

But stupid cases like that are worth talking about only because they are so rare. They're no reason to trash a system that is enormously important to public health, safety and a well-functioning economy.

Our entire system of government is designed to make it difficult for change to happen. When it does, you can be sure it's because pressure is so intense that action is unavoidable. Like fire safety codes, for example. People talked about them for decades. It took a calamity, the fiery death of more than 100 young women garment workers in New York City, to break the political logjam.

It's doubtful that builders would be spending big bucks on earthquake resistant projects in California and other earthquake-prone places if death and destruction didn't get their first.

The Food and Drug Administration's regulations add a lot of cost to related industries. It was much cheaper to peddle snake oil from wagons and sell filler as hamburger before Teddy Roosevelt signed the act creating the FDA in 1906. But standards were set, they applied to everyone in the industry, and we're all a lot healthier and safer for it.

Business decisions get restricted and profit margins get reduced when employers no longer can hire 10-olds, or are forced to provide safe working conditions, or 18-wheelers can't drive 85 miles and hour to reach their destinations faster. From a business standpoint, complying with regulations is an expense. The National Association of Manufacturers estimates that if you ran a business with 100 employees, the cost of compliance is about $1 million a year. The business lobbies argue that compliance costs could be better used to grow the economy.

But that argument doesn't exist in a vacuum. One regulation Trump has rolled back during the past few months banned mining companies from polluting nearby waters. Free to pollute, the companies wind up paying less, but the public pays more in loss of clean water supplies, recreation, and eventually in environmental clean up costs. Another Trump regulation rollback removes the 16 percent ceiling on how much debt collectors can charge when going after student loan defaults. Great for debt collectors. Exorbitant for debtors.

Trump also has halted an Obama regulation that made it difficult for the mentally ill to buy firearms, Hopefully, we won't find out the cost of his action through a mass shooting calamity.

Trump offers two justifications for his war on regulation. One is the supposed money that would be released to create more jobs and economy activity if only business was freed from its regulatory restraints. The other is to combat an ominous-sounding threat of a "deep state." Since most of government operates nakedly in public view---civil servants, public records laws, open hearings, and all that---we pretty much know what the "deep state" is. It's a lot of people who get abuse as "bureaucrats," for going about the daily business of holding public hearings, reviewing public documents, creating regulations to implement policies elected representatives intended, and otherwise doing the peoples' business.

Without these "deep state" people, apartment building standards would be a lot looser, and living there a lot riskier, roads would be less safe, schools would be more susceptible to epidemics, consumer products would be less dependable, the workplace would produce more injuries---and so on. We know that because we've been there. The protections were put in place to stop actual former threats.

While sensible changes in the regulatory system are welcome, the Trump agenda so far appears to be simply aimed at making America unsafe and unhealthy again, so that the only-thing-that-matters-is-profit crowd can use their wealth to get a lot richer. That's not reform. It's exploitation.

(Joe Rothstein is a regular columnist for USPoliticstoday.com and author of the acclaimed political thriller "The Latina President and the Conspiracy to Destroy Her." Mr. Rothstein can be contacted at joe@einnews.com).
---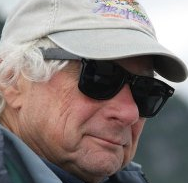 Joe Rothstein is editor of U.S. Politics Today. His career in politics spans 35 years, as a strategist and media producer in more than 200 campaigns for political office and for many political causes. He was a pioneer in professional political consulting and one of the founding members of the American Association of Political Consultants. During his career Mr. Rothstein has served as editor of the Pulitzer Prize-winning Anchorage Daily News and adjunct professor at George Washington University's Graduate School of Political Management. He has a master's degree in journalism from UCLA.
---