Putin...Russia...Trump. Connecting The Dots
June 19, 2017


By Joe Rothstein

In law, one of the first moves attorneys often make is to reach agreement on the facts. That helps clarify the issues in dispute. So let's apply that first step to the multiple investigations involving the connection between Trump's 2016 campaign and the Russians.

Fact:
In January, the CIA, the FBI and the National Security Agency, based on their combined intelligence sources and analysis, reached this conclusion:

"We assess with high confidence that Russian President Vladimir Putin ordered an influence campaign in 2016 aimed at the US presidential election, the consistent goals of which were to undermine public faith in the US democratic process, denigrate Secretary Clinton, and harm her electability and potential presidency. We assess Moscow will apply lessons learned from its campaign aimed at the US presidential election to future influence efforts in the United States and worldwide, including against US allies and their election processes."

Fact:
Both Houses of Congress and a special counsel appointed by the Justice Department are investigating the extent of the hacks, whether any U.S. citizens were involved in helping the Russians interfere in the 2016 elections, and how to protect the U.S. and its allies from Russian meddling in future elections.

Fact:
Before leaving office, President Obama imposed tough new sanctions on Russia in reaction to its campaign to undermine US democratic processes. Last week, the U.S. Senate voted, 97-2, to require congressional approval for the lifting of those sanctions. The action implies concern that President Trump may consider removing the sanctions by executive order.

Fact:
Congress has valid reason for its concern, since President Trump consistently has referred to the investigation into Russian election hacking as a "witch hunt," and a "phony" issue.

Those are the facts. Now for the unresolved questions.

--Why won't Trump accept the unanimous findings of his own intelligence agencies that Russian government hackers, at Putin's direction, ran a massive campaign to corrupt the 2016 U.S. elections?

--Was there illegal collusion between a number of Trump's key campaign advisers, including his campaign manager, and Russian officials?

--Why did Trump appoint Michael Flynn as his top national security advisor, even after being personally warned by President Obama that there were things in Flynn's background that should disqualify him? And why did Trump keep Flynn in office after being presented with evidence that he was susceptible to Russian blackmail, firing him only after that story became public through leaks to the Washington Post?

--Why did Flynn fail to disclose the fact that he met with Russian officials during and after the campaign, and that he was a paid agent of the Turkish government?

--Why did President Trump push so hard to call off an FBI investigation into these questions, even taking the extraordinary action of firing the FBI director?

Of course, Trump could have avoided an FBI investigation entirely, and the appointment of a special counsel, if he had done his own background checking. All he had to do was talk with Flynn and validate the charges against him, or not. And he could have assured himself that his advisers were hiding no illegal Russian connections, or not. If he were a cautious administrator, confronted with all of these suspicions, he could have found the answers and taken whatever action the truth required. Trump has quite a bit of experience with saying, "you're fired."

But he not only has failed on all those counts, he continues to deny the original sin, the Russian campaign to distort the fundamental pillar of U.S. democracy, the popular election.

So now Trump faces a dangerous problem that could bring down his presidency and his business empire. Some of the most respected and experienced criminal investigators and prosecutors in America have signed up to look into every detail of the Trump campaign. How it was financed. How its financing was reported. The financial dealings of everyone close to the campaign. Every piece of internal communications.

And since so much of Trump business financing comes from Russian sources, investigators will scrutinize connections between Trump investments and the company's investors, the mysterious over-market price paid for Trump's Florida property, Commerce Secretary Wilbur Ross's role in that sale and his involvement in the shady operations of a bank in Cypress, the potential money-laundering by Putin friends who bought Trump building condos, Trump's long-time association with a convicted Russian felon.

These are just some highlights from damning stories that already have been published in various newspapers and on news web sites. A Dutch TV network has even aired a remarkable series of programs about Trump's questionable business partners and practices.

Why would the special counsel do a deep dive into Trump's personal business? To determine whether he was trying to obstruct the investigation to hide illegality or conflict of interest.

All of this could end with the special counsel finding nothing out of line and posting a clean bill of health on the White House door. But many observers are betting on one of either two outcomes.

1) Trump fires Mueller, closes down the investigation and counts on a Republican Congress not to trigger a similar investigation. Or,

2) Mueller's investigation finds information so damaging that Trump resigns to head off criminal prosecution and the collapse of Trump, Inc.

The facts that prompted all this are clear and undisputed. The episode's likely conclusion becomes clearer with each new hire added to Special Counsel Mueller's staff.

(Joe Rothstein is a regular columnist for USPoliticstoday.com and author of the acclaimed political thriller "The Latina President and the Conspiracy to Destroy Her." Mr. Rothstein can be contacted at joe@einnews.com).
---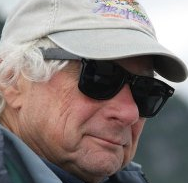 Joe Rothstein is editor of U.S. Politics Today. His career in politics spans 35 years, as a strategist and media producer in more than 200 campaigns for political office and for many political causes. He was a pioneer in professional political consulting and one of the founding members of the American Association of Political Consultants. During his career Mr. Rothstein has served as editor of the Pulitzer Prize-winning Anchorage Daily News and adjunct professor at George Washington University's Graduate School of Political Management. He has a master's degree in journalism from UCLA.
---