Can't Drain The Swamp? Move Away from It (and Other Sensible Reforms)
May 8, 2017


By Joe Rothstein

Today's paper brought news that scientists on the Environmental Protection Agency's review board have been fired and will be replaced by people from the industries EPA regulates. Which leads to the question, why have an EPA at all if its director and top appointees are all on a mission to sabotage its work?

The same might be said of the federal family planning office, which will soon be headed by a woman who's on record as believing contraception doesn't work.

In 2008, U.S. voters elected a president who promised 'hope and change." In 2016, U.S. voters elected a president who promised to "drain the swamp." Taken together, there's no mistaking what U.S. voters really want: a dramatic overhaul of the engine of government.

But it's not likely voters' notions of change included the appointment of agency heads who are hostile to the agencies they direct, or the appointment of a national security advisor who was on a foreign government's payroll, or that the president would use the launch of missiles as a surprise dessert for the premier of China, along with a slice of "beautiful" chocolate cake.

Dumping 24 million people off of health insurance rolls certainly qualifies as change. So do executive actions aimed at selling off national monuments, stripping away worker protections and sanctifying church pulpits as political soap boxes.

Against this backdrop, my own long-held suggestions for changing things no longer sound very bizarre. In fact, I feel more comfortable than ever discussing them in mixed company.

Moving Congress closer to the people, for example.

Washington, D.C. may be the seat of U.S. government but no law requires Congress to meet there exclusively. When the House takes up its debate on tax reform, why not do it in St. Louis, or Denver, Memphis, or Dayton, or Cheyenne? The House has 435 members. Give them seats and a stage, add a gallery for the public and room for the working press and all you need to conduct a session of Congress is a small auditorium with a capacity available in nearly every U.S. city with a population of 100,000 or more.

Think of the advantages. The economic value to the host city of housing and feeding not just the members, their staffs and the trailing media, but also draining the wallets of the lobbyists and others who typically cozy up to Congress when it's in session.

Consider the opportunity for local residents to participate in a major national event, the unique forums for making their views known, the civics lesson that would come with Congress debating and voting on a major piece of legislation, right THERE, with the gallery open for residents and students to watch live.

If we can't drain the "swamp," move away from it. A mobile Congress would be a major step toward breaking free of the smothering influence of big money lobbying while immersing members in Main Street America.

Another suggestion: Pare down the size of congressional staffs. Many members admitted that they did not read the new Trumpcare bill before voting on it. Their staffs, members said, took care of that. But no one elected those staffs. And if there were fewer staff people, the members themselves would be forced to spend more time actually reading and trying to understand decisions before they make them.

One more idea for congressional reform. Once each year, in each congressional district, draw 10 names from the list of registered voters and send them to Washington as "shadow members." Give them stipends, leaves of absence from their work, and places in their member's office to monitor his or her work. At the end of the year, they would grade and publicize the member's diligence, work habits, understanding of the issues, effectiveness for the district and other measures of qualities and performance. Then the ten shadow members would return home, to be replaced by ten others.

The benefit of having such a monitoring group? Member accountability. Good grades for taking the work seriously. Bad grades for not. Grades issued by a random group, representing various levels of education, income, race and ethnicity. An important new factor in campaign claims and rhetoric. An important new discipline for the member to more serious about representation and less sensitive to other political pressures.

Put Congress on the road. Trim staffs to force elected members to be more involved in the actual legislation. Appoint monitors to grade member performance. Crazy ideas?

Not against the backdrop of a president who seems to think destroying government is the way to fix it. Compared with Trump, I think my ideas have become reasonably conventional.

(Joe Rothstein is a regular columnist for USPoliticstoday.com and author of the acclaimed political thriller "The Latina President and the Conspiracy to Destroy Her." Mr. Rothstein can be contacted at joe@einnews.com).
---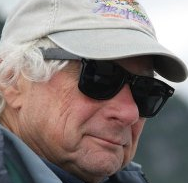 Joe Rothstein is editor of U.S. Politics Today. His career in politics spans 35 years, as a strategist and media producer in more than 200 campaigns for political office and for many political causes. He was a pioneer in professional political consulting and one of the founding members of the American Association of Political Consultants. During his career Mr. Rothstein has served as editor of the Pulitzer Prize-winning Anchorage Daily News and adjunct professor at George Washington University's Graduate School of Political Management. He has a master's degree in journalism from UCLA.
---