We Stopped Smoking, We Got Car Safety; Now Can We Change The Rotten Business Culture?
March 17, 2014


By Joe Rothstein
Editor, EINNews.com

"Money laundering, market rigging, tax dodging, selling faulty financial products, trampling homeowner rights and rampant risk-taking — these are some of the sins that big banks have committed in recent years."

That was the opening paragraph of a March 12 New York Times article by writer Peter Eavis.

Eavis refers to these acts as "sins." Actually, they are crimes, viewed the same under the law as all other crimes, from petty larceny to murder---statutory violations of what the public considers legally appropriate behavior. And that makes the perpetrators criminals.

But the difference between those who manage JPMorgan Chase, Bank of America and other money behemoths and the rest of us is that those who masterminded these crimes were not required to pay for them. No personal guilty verdicts. No jail time. Not even a hit to their own hefty personal bank accounts to pay fines. Their esteemed institutions reached settlements with their prosecutors----settlements equivalent to little more than parking tickets compared with the amount of money stolen and carnage visited on their victims.

In just one of those criminal acts, the mortgage scandals, the major banks operated so recklessly in pursuit of profit that they brought down the entire financial system. Yet, as we now know from the just released Inspector General's report, the criminal justice system didn't consider it very important to chase and catch the crooks. Both the Justice Department and the FBI gave it their lowest to-do list priority.

Now, six years into the financial crash, as Peter Eavis says in his New York Times article, "Some government authorities are publicly questioning whether such misdeeds are not just the work of a few bad actors, but rather a flaw that runs through the banking industry...After years of saying little about the behavior of bankers, even as one scandal followed another, regulators are starting to ask: Is there something rotten in bank culture?"

Yes, there is something rotten in bank culture.

Look no further than how aggressively the banks are fighting to gut the Dodd-Frank law, a modest effort by Congress to encourage the nation's biggest banks, which operate with taxpayer guarantees and zero-interest borrowing rights, to be stop being high risk gambling casinos.

The decay goes much deeper than just the biggest banks. In fact, it's embedded in a system that puts profit and personal wealth ahead of everything.

Jamie Dimon still runs JPMorgan Chase and is venerated as a CEO role model within the financial community even though that company has been found guilty multiple times of all the crimes listed in the NY Times article. Why? Because the company's stock has continued to soar on his watch. In the ethics of today's elite board rooms criminal behavior is excusable as long as it produces outsize profits.

To see how deep today's financial elite has sunk into an ethical black hole compare Dimon with Reginald H. Jones, CEO of GE from 1972 to 1980. In his inaugural speech as CEO Jones said that a responsible CEO has "equal and concurrent" responsibility to his employees, shareholders, customers, community and nation."

Jones was no outlier in the world of big ticket CEOs. In fact, by 1979 he was voted the nation's most influential businessman in a U.S. News & World Report survey of 1,439 other U.S. business leaders. Jones also founded the Business Roundtable, one of the most important business lobbying groups in Washington, D.C., a group whose agenda Jones would hardly recognize in today's self-aggrandizing environment.

Today's big business environment is dominated by management's success or failure in meeting quarterly profit expectations. The goal, first, foremost, and pretty much exclusively, is to appease the finance community---those who bet on whether the company's stock price will go up or down, and by how much. That imperative has a direct influence on the litany of business decisions that wind up as spreadsheet numbers.

Would the same decisions be made if business leaders had a longer horizon for success, or more empathy for workers or the communities where they operate, or more dedication for the quality of their product or consumer or employee safety? The evidence of past decades tells the story. Product recalls. Unsafe or useless pill pushing. Multiple banking scandals. Wage cuts in otherwise profitable companies. All familiar business page reading.

Can anything be done about it? Some business and finance leaders are trying. The Aspen Institute's Corporate Values Strategy Group has been mobilizing business leaders to promote long-term orientation in decision-making and investing, a project that has enlisted many star quality names. Other initiatives are being sponsored at business schools, social responsibility investing funds and elsewhere.

What's missing is a public movement behind reform initiatives. CEO behavior isn't likely to improve until their compensation and performance reviews are no longer tied to the hip of day-to-day variations in the company's stock price.

Public pressure also has to force structural changes to return the stock markets from the instant lotteries they've become to the reflections of real value, which they once were.

Impossible? Well, it wasn't that long ago that public smoking was taken for granted even ss tobacco companies covered up their products' deadly health effects. Neither was it that long ago that auto companies resisted any attempt to link safety considerations with car features. Now, only 25% of Americans smoke and safety is considered a major sales asset.

Public awareness and mobilization can change even the most intractable of bad behavior. Collectively we could make it obvious to those who manage the bad-actor companies that we won't buy their products or their stock. And we can let timid legislators that we won't vote for them unless they grow some backbone.

The goal should be to go back to a time when jobs, communities and consumers were as important in business calculations as profits.

That's a system we once called "capitalism."

(Joe Rothstein can be contacted at joe@einnews.com)
---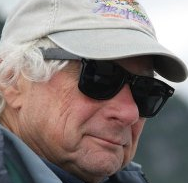 Joe Rothstein is editor of U.S. Politics Today. His career in politics spans 35 years, as a strategist and media producer in more than 200 campaigns for political office and for many political causes. He was a pioneer in professional political consulting and one of the founding members of the American Association of Political Consultants. During his career Mr. Rothstein has served as editor of the Pulitzer Prize-winning Anchorage Daily News and adjunct professor at George Washington University's Graduate School of Political Management. He has a master's degree in journalism from UCLA.
---