When We Choose A President, We Give Him The Nuclear Button
October 24, 2012


By Joe Rothstein
Editor, EINNEWS.com

Last night I watched the PBS documentary recalling the Cuban missile crisis of 1962. It brought back chilling personal memories.

In October, 1962 I was an aide to Alaska Governor William Egan and accompanied him when he was urgently summoned by the commanding general of the Alaskan Command. I don't recall that general's name, but I'll never forget the experience.

The general met us to his private quarters and sat next to a red telephone less than an arm's length away while strongly suggesting that the governor go on statewide radio as soon as possible (no statewide TV then) to encourage Alaskans to fill their gas tanks, stock their food supplies and think seriously about what they would do and where they would go in the event nuclear war erupted between the U.S. and the Soviet Union. The general clearly expected that red phone to ring.

What struck me then, and lingers with me today, was the eerily calm way the general outlined this doomsday scenario. He commanded planes with nuclear warheads that were obviously airborne at the time, prowling the narrow straits between Alaska and Russia, just waiting for a signal to head toward targets. The general also commanded missile silos that lined the Alaska coast and fighter squadrons poised to shoot down Soviet planes.

We know now why the general thought the unthinkable was probable. All of his orders from higher command were to get ready. The Joint Chiefs were unanimous in urging President Kennedy to let them strike Cuba, which likely would have unleashed the furies of hell on the planet, and almost certainly on Alaska as the first line of continental defense.

All of this came back in a rush last night as I relived those days through the PBS documentary.

Kennedy's Defense Secretary at the time, Robert McNamara, years later was quoted as saying that he went home the night before the crisis was resolved thinking he might never see another sunset. My feeling of dread listening to Alaska's commanding general in 1962 was not misplaced.

The 50th anniversary of that brush with global disaster comes just as Americans are about to elect a president to sit in the same office, and maybe the same chair where President Kennedy sat. Alone among his top advisers, and even his vice president, Kennedy wanted more time to negotiate a way out with Soviet Premier Nikita Krushchev. Others were demanding military action. But it was Kennedy who had the power to either sign a death warrant for hundreds of millions of people, or not.

Fifty years have passed, but the possibility of nuclear annihilation is still with us. The power to push the button rests with just a few mortal hands, the president of the United States being one of them.

And the question of what would Barack Obama or Mitt Romney do in a Cuba-like crisis is possibly the most important question we should ask ourselves. It's remarkable that they were not required to speak about the nuclear question during the debate on foreign policy, or any of the earlier debates, and that neither felt compelled to raise the issue.

Nor has there been any discussion of arms control, or the security of nuclear weapons left rattling around loose when the Soviet Union collapsed. All nuclear talk begins and ends with Iran. But that's hardly the only potential nuclear danger staring back at the next White House occupant.

The power to unleash nuclear destruction, or tame the destructive nuclear genies prowling the planet goes with the job when you become president. The magnitude of that horror makes us all, candidates included, loathe to talk about it or even think about it.

But that risk is there; many regions or the world are nuclear-armed and dangerously unstable. Cuba may not be the last time that a President is the lone hold-out in the room against using it. Or not.

(Joe Rothstein can be contacted at joe@einnews.com).

---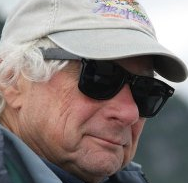 Joe Rothstein is editor of U.S. Politics Today. His career in politics spans 35 years, as a strategist and media producer in more than 200 campaigns for political office and for many political causes. He was a pioneer in professional political consulting and one of the founding members of the American Association of Political Consultants. During his career Mr. Rothstein has served as editor of the Pulitzer Prize-winning Anchorage Daily News and adjunct professor at George Washington University's Graduate School of Political Management. He has a master's degree in journalism from UCLA.
---