After Election Results Are Announced, Can We Believe Them?
October 22, 2012


By Joe Rothstein
Editor, EINNEWS.com

The potential for voter fraud to corrupt the outcome of the November 6 elections has been in the news a lot lately. It should be a concern to most Americans, but not because a few voters without photo IDs might try to take more than one trip to the ballot box.

The threat is much larger than that.

Half the voters in the U.S. will cast electronic ballots using machines not as secure as your corner ATM, and even less secure from potential hacking than your Twitter account. With a great many of these machines there is no paper trail or other way at all to audit suspicious vote counts.

In a nation as divided and so hair-trigger sensitive that unfavorable poll numbers evoke conspiracy theories, imagine the reaction of losing partisans to any result that borders on a tie.

Our government rests on the consent of the governed. Many have spent the last four years in denial that President Obama was even legally permitted by birth to run for President in 2008. His reelection by winning a couple of key states 49.8 to 49.5 won't go down easily with those who consider him a threat to the republic.

And for Obama partisans, there's this:

News articles last week disclosed that in 2011 a group of Bain Capital investors led by Mitt Romney's son Tagg via a company called H.I.G. Capital took over control of Hart Intercivic, the nation's third largest voting machine company. Four of H.I.G.'s directors and the company's manager are Romney bundlers.

Hart supplies electronic voting machines and electronic paper ballot tabulators that will be used to tally votes in all or parts of California, Colorado, Hawaii, Illinois, Indiana, Kentucky, Ohio, Oklahoma, Oregon, Pennsylvania, Texas, Virginia and Washington.

At the very least this sets the table for an avalanche of doubts should results in Ohio, Pennsylvania and Virginia be as close as they were in the 2004 elections. In 2004, initial totals showed Senator John Kerry winning Ohio by 200,000 votes. Later in the evening totals reversed and gave Ohio and the election to George W. Bush by 118,000 votes. Managing Ohio's election that year was Kenneth Blackwell, Ohio's Secretary of State and co-chair of the Bush campaign.

That memory is still alive and well among many Democrats who aren't as likely to fold quietly this year if results are similarly suspicious.

Is the idea of electronic ballot manipulation just another form of birther paranoia?

Not according to the U.S. government's Argonne National Laboratory, a non-profit research laboratory operated by the University of Chicago for the Department of Energy.

Argonne tested the Diebold Accuvote voting system and according to a September 2011 article in ComputerWorld magazine Argonne researchers easily manipulated the machine's results with a $1.29 microprocessor and a homemade circuit board that cost less than $10. By plugging a ribbon cable into the system, the Argonne researchers found they could control the machine's results from half a mile away.

The type of machine Argonne tested is known as a Direct Recording Electronic system. It will be used by about a third of those who vote Novemer 6.

The Argonne test is just one of many, by a number of researchers and a range of electronic voting machines, that have raised legitimate concerns over the integrity of electronic voting. Ireland even has abandoned electronic voting entirely.

Stringent measures have been put in place in many states to keep machines secure from outside manipulation. But polling places are often in schools and churches with little security. A test in Chicago's primary election earlier this year identified more than 100 breaches in the city's machine and polling place security plan.

Brad Friedman, an investigative reporter who writes about voting machine security on his BradBlog.com and other venues, notes that companies consider source code and memory cards that store ballot programming and election results as proprietary information. Courts have regularly upheld that claim, which means that state election officials have no way to independently verify machine results or to look over the shoulders of election insiders who have regular access to e-voting systems.

One check on the reliability of those results has been the exit polling system managed by a consortium of news corporations. But this year the consortium has cancelled exit polling in 19 states where the news media consider the outcome of presidential voting to be a foregone conclusion.

Why does this matter? Because the announced popular vote in those states will not be subject to an electoral "second opinion" as they will be where they are measured against exit polling. All we will know is what the electronic machines tell us, right or wrong, hacked or not.

It's easy to become a conspiracy-theorist in these overheated weeks leading up to November 6, and certainly there's no end to the conspiracies one can climb aboard if so inclined.

But concerns over the integrity of the voting process and the likelihood of getting an honest count should not be considered the residue of overly partisan minds.

Not if you pay attention to recent stories about actual voter registration manipulation that's been at work in Florida, Virginia and other swing states. Republican-paid operatives have been caught throwing bundles of voter registration forms into dumpsters, changing addresses of voters so their votes will be invalid when they show up to cast ballots and conducting other assaults on the system. Criminal investigations are in progress in many states.

Republican Party officials have done their best to dismiss all of this uncomfortable news as the workings of rogue individuals and contractors who have since been fired. But people who have been fired in one state continue to pop up in others. And the corporate offices of one of the main transgressors in this scandal coincidentally happens to be the same address as Karl Rove's massive Republican political operation.

With all of these outcroppings of bad, and possibly illegal behavior, and with the purchase by Romney's son and other Bain officials of a key voting machine company, why shouldn't the integrity of the balloting and its result be a legitimate concern?

The focus so far has mostly been on the need to have ID cards when you go to vote. That may be the least of the problems in sorting out a result that all Americans, winners and losers on election day, can live with.

(Joe Rothstein can be contacted at joe@einnews.com)

---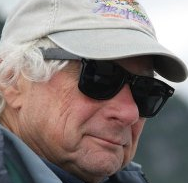 Joe Rothstein is editor of U.S. Politics Today. His career in politics spans 35 years, as a strategist and media producer in more than 200 campaigns for political office and for many political causes. He was a pioneer in professional political consulting and one of the founding members of the American Association of Political Consultants. During his career Mr. Rothstein has served as editor of the Pulitzer Prize-winning Anchorage Daily News and adjunct professor at George Washington University's Graduate School of Political Management. He has a master's degree in journalism from UCLA.
---