Are The 1920s The Ideal of What Today's Workers Should Want?
September 2, 2012


By Joe Rothstein
Editor, EINNEWS.com

When a confused, off-script, off-color Clint Eastwood becomes the dominant story from a convention's biggest prime time night, you know you're in trouble.

And so it was for the Republicans. Most post convention polling measured Mitt Romney with no convention bounce at all, a showing about on par with the disastrous McGovern convention in 1972 and the ho-hum Bob Dole convention in 1996.

For me the most memorable moment of the three nights of speeches came Tuesday, during Rick Santorum's barely perceptible endorsement of Romney. Here's the Santorum line that did it for me:

"My grandfather, like millions of other immigrants, didn't come here for some government guarantee of income equality or government benefits to take care of his family. In 1923 there were no government benefits for immigrants except one: Freedom!"

So what are we supposed to assume from this statement? That America was a better place in 1923? That workers were better off then? That the years since have been one long, misguided assault on worker freedom and opportunity?

Santorum's grandfather was a coal miner. By coincidence, so was Ann Romney's. Both Santorum and Romney used that lineage to spruce up their common man/common women creds. But hardly anyone who actually has worked in the coal mines during the past 90 years would revel in the glory of their pay, their safety, or their working conditions.

No one had a greater influence on the growth of the labor movement in the U.S. than John L. Lewis, who became president of the United Coal Miners about the same time Santorum's father arrived in the U.S. Coincidentally, Lewis was the son of a Mormon mother and a Welsh coal miner father. And he was a Republican

Conditions in the mines were so bad before Lewis that he led the mine workers out on their first national strike---400,000 strong. Conditions were so bad that many miners thought socialism or communism were the only paths to reform. Lewis fought for years to keep leaders of those movements from taking over the mineworkers' union.

Colorado's Ludlow Massacre, one of the deadliest events in U.S. labor history, resulted in the deaths of dozens of striking mine workers and their families. And even today, mining companies such as Massey Energy are notorious for flaunting mine safety laws.

Mining deaths in West Virginia still march across our front pages. Appalachia, where billions in mining wealth have been carved from tunnels and mountain tops, is synonymous with poverty. So little of coal's wealth has been shared with those who toiled to mine it.

Since Rich Santorum's grandfather landed on these shores, laws and regulations have been enacted to help raise workers' pay, provide overtime pay for extended hours, end the exploitation of child labor, create minimal safety standards, deal with the occupational hazards of black lung disease, and end the company store system of indenturing workers and their families.

Is Santorum's message that miners are worse off today for all that's happened since his grandfather's day? Was that a point unartfully made, or does he really believe it?

That's not a snarky question, and it can't be answered, "of course not." Paul Ryan channeled Santorum the next night, railing against "a country where everything is free except us."

The Ryan budget, which has passed the U.S. House, envisions an end to virtually all federal spending for regulations and enforcement that protect the workplace and the environment from exploitation. The Republican platform also calls for a national "right-to-work" law, a law that would kill any remaining power that unions have to effectively represent their members' interests when dealing with exploitive owners.

Most chilling, the Republican platform also has a section entitled, "Restoration of Constitutional Government." Translated, this means an "originalist" view of the Constitution, one held by Supreme Court Justices Anthony Scalia and Clarence Thomas, that considers the words of the Constitution sacrosanct and not open to interpretation. If worker protections, public education and public health are not specifically enumerated, the originalist theory goes, the federal government has no business getting involved. A Romney-Ryan victory would insure that more Scalias and Thomas' are appointed to the Supreme Court.

I'm writing this on Labor Day Weekend. A lot of people who want to work are out of work today. A lot of people who are capable of more are working in lesser grade jobs at lower pay because of the ailing job market. A lot more people are having trouble paying for food and housing than was the case when we celebrated the dawn of the 21st century.

But most Americans are living far better lives than our parents and grandparents did. That's no accident of history. It's because for nearly the past hundred years, through Democratic and Republican presidents and Congresses, rational people looked at real problems, evolved reasonable solutions, and took actions that resulted in a more humane, productive and stronger nation.

Listening to all of the nostalgia about the "good old days" has about the same tinny sound as listening to 1920s music through a 78 rpm Victrola. It's historically interesting, mostly as a marker of how far we've come since. Rag time piano is fun, but it's hardly consistent with mainstream views and tastes nearly a century later. That's probably why the Republican convention has barely moved the needle for Mitt Romney.

1923 was a very good year for Rick Santorum's grandfather because he was able to put down roots in the U.S. Just as a few years earlier my own grandparents, who got out of Tsarist Russia with their lives and little more than the shirts and skirts on their bodies, were able to build new and better lives here.

But to exalt those years as workers' paradise is to confuse fantasy with reality.

My late, wise mother-in-law, also the daughter of immigrants, used to say "the best thing about the good old days is that they're over."

I can't think of a stronger Labor Day message.

(Joe Rothstein can be contacted at joe@einnews.com)

---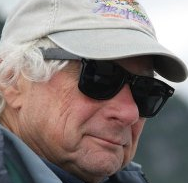 Joe Rothstein is editor of U.S. Politics Today. His career in politics spans 35 years, as a strategist and media producer in more than 200 campaigns for political office and for many political causes. He was a pioneer in professional political consulting and one of the founding members of the American Association of Political Consultants. During his career Mr. Rothstein has served as editor of the Pulitzer Prize-winning Anchorage Daily News and adjunct professor at George Washington University's Graduate School of Political Management. He has a master's degree in journalism from UCLA.
---