What Next? A Whole New Set of Political Dynamics
October 31, 2016

By Joe Rothstein

What's left to say about the presidential campaign of 2016?

Nothing humorous, or mocking. The stakes are too serious for jokes.

Nothing much about policy. It's far too late for that. Donald Trump's "policy" proposals can be written on bumper stickers. Hillary Clinton's are outlined in 260 web pages, dwarfed by tens of thousands of Wikileaks emails.

Nothing much more about Trump's background and character. His lies have been exposed, his business background dissected, his bullying nature has been made apparent and his ignorance of and disdain for democratic principles and constitutional government has been evident since his entry into the campaign eighteen months ago.

What hasn't received much attention is what likely lies beyond the November 8 threshold. Republican legislative leaders have told us that no matter the election results they will continue to use Congress as an instrument of personal destruction and obstruction.

Utah Congressman Jason Chaffetz, chairman of the powerful House Oversight Committee, intends to conduct non-stop congressional investigations of Hillary Clinton. "Even before we get to day one, we've got two years' worth of material already lined up," Chaffetz told the Washington Post. If the polls are correct, after January 20 most of us will call Hillary Clinton "Madam President." Chaffetz will continue to call her a "target-rich environment."

House Speaker Paul Ryan apparently agrees. "The rigorous oversight conducted by House Republicans has already brought to light troubling developments in the [Hillary] Clinton email scandal," Ryan's office said in a statement. Rep. Jim Jordan of Ohio even sees reasons for the Select Committee on Benghazi to conduct its zillionth investigation.

On the Senate side, Ted Cruz and others have served notice they intend to try to block ANY Supreme Court nominee a President Hillary Clinton sends to the Senate for confirmation. A prominent conservative lawyer, Michael Stokes Paulsen, even suggested in a National Review article last week that Congress should enact a law shrinking the Supreme Court from nine to six seats so there would be no vacancy for Clinton to fill. Can Congress do that? It can if the Republicans control both houses of Congress. There's nothing in the Constitution that fixes the number of Supreme Court justices at nine.

Before Barack Obama's "day one," Senator Mitch McConnell and the GOP leadership decided that they would do everything possible to make Obama's presidency a failure. No matter that the U.S. economy was in dire straits, that millions of Americans were losing their jobs and tens of millions were losing their homes. The only thing that mattered was that President Obama not succeed in turning things around. As destructive a national strategy as that proved to be, it resulted in some stunning GOP political success.

And apparently, following the theory that if some's good, more's better, existing GOP leadership intends to pursue the same strategy with a President Hillary Clinton, with the added "bonus" of support from an industry of researchers, lawyers and media stars that has found profit in Clinton "investigations" for the past---count 'em---30 years.

Will the public tolerate more years of congressional gridlock and single-minded focus on criminalizing the political process? If recent history is a guide, at some point the voting public says "enough!" That happened in 1998 when the Newt Gingrich-led House pushed the nation into the spectacle of the Bill Clinton impeachment. Voters reacted that year by electing more Democrats to the House, a result that cost Gingrich his job and his seat in Congress. We could see that same type of backlash in 2018, with voters finally saying enough to legislative intransigence.

Looking ahead, new political dynamics emerging from this campaign will influence the performance of the next Congress and the nature of the 2018 elections.

First, of course, will be the army of die-hard Trump supporters, a dedicated force built around one man, Trump, rather than an ideology. There's likely to be a fusion of tea party voters and Trump's new recruits. They have policy differences with one another, but they share a common disdain for the party's congressional leadership.

It's worth remembering that the finalists in the 16-candidate GOP presidential primaries were Trump and Ted Cruz,the candidates most outspokenly virulent against the GOP legislative leadership. We can expect this force to take on new missions in addition to "lock her up." High on the list of priorities will be challenging any Republican lawmaker in 2018 primaries who failed to support Trump in 2016 or who might be suspected of the sin of legislative compromise in the next Congress.

And what about the Romney/McCain/more traditionally moderate Republicans? They've been relatively passive in recent years, content to enjoy majority success in congressional races. But now that the party's taken such a hard right turn, away from deeply-rooted GOP policies on trade, finance and other issues, do Republican moderates fight back, or leave the party, or accept the Trump/Cruz wing as their new leadership?

One more factor to weigh in considering future political turbulence: the progressive movement energized by the Bernie Sanders campaign.

Elizabeth Warren already has served notice she expects to influence Clinton administration appointments, particularly in the finance, banking and regulatory areas she vigorously patrols. The election will provide her with new allies, such as incoming Senators Russ Feingold of Wisconsin and Tammy Duckworth of Illinois. Bernie Sanders will expect President Clinton to keep faith with the deal they struck at the Democratic convention regarding changes in college tuition financing, electoral reform and other areas. Given the composition of Congress, these won't be easy promises for her either to keep or to negotiate away.

The progressive grass roots is using the November 8 election to mobilize for a much large role in Democratic politics. Our Revolution and Brand New Congress are two new organizations intent on electing more progressives up and down the ballot. MoveOn.com, the progressive legacy of the Bill Clinton impeachment, was deeply involved with the Sanders movement, as was Democracy for America, formed from Howard Dean's run for president in 2004. Democracy for America has been conducting "Political Revolution Night School" training sessions since August.

Democratic U.S. Senators and House members won't be able to ignore these movements if they intend to remain in office. Otherwise they will be under the same threat of primary challenges that Republican lawmakers have faced for years from their conservative support groups.

The 2016 election has been one unlike any we've experienced. The Congress it produces and the political movements that remain in its wake may be unlike any we've experienced as well. Much has been said about 2016 being a "change" election. The campaign hasn't followed the expected script, but its result almost certainly will be a dramatic change with the past.

(Joe Rothstein can be contacted at joe@einnews.com)

Joe Rothstein's new political thriller, "The Latina President…and The Conspiracy to Destroy Her, is available on Amazon.
---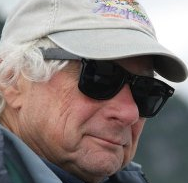 Joe Rothstein is editor of U.S. Politics Today. His career in politics spans 35 years, as a strategist and media producer in more than 200 campaigns for political office and for many political causes. He was a pioneer in professional political consulting and one of the founding members of the American Association of Political Consultants. During his career Mr. Rothstein has served as editor of the Pulitzer Prize-winning Anchorage Daily News and adjunct professor at George Washington University's Graduate School of Political Management. He has a master's degree in journalism from UCLA.
---