Coming Soon to An Election Near You: Sarah Palin's Right Wing "Freedom Party"
July 15, 2013


By Joe Rothstein
Editor, EINnews.com

Sarah Palin rippled political waters a few weeks ago when she said she would be open to the idea of a new right wing political party.

Palin was a guest on Mark Levin's radio talk show, a popular venue for conservative audiences. A Twitter questioner asked, "Would you & Mark Levin be willing to build a 'Freedom Party' if GOP continues to ignore conservatives?"

Her reply:

"I love the name of that party, the 'Freedom Party. And if the GOP continues to back away from the planks in our platform, from the principles that built this party of Lincoln and Reagan, then yeah. I think there will be a lot of us who start saying, GOP, if you abandon us, we have nowhere else to go except to become more independent and not enlisted in a one or the other private majority parties that rule in our nation, either a Democrat or a Republican."

Some Twitter responses that appeared later on the right wing Breitbart.com web site:

jwcody: Sarah is a conservative's dream woman.
Konservative_Punk: Sarah Palin is the voice of patriotic Americans everywhere.
patriot2013jrd: Sarah Palin speaks for conservatives. The GOP, not so much anymore.

Below the mainstream news radar Sarah Palin has tapped into a deep root of anger and frustration on the tea party right. The great majority of Americans want Congress to find common ground to deal with the nation's problems. But not those on the far right, who would find any Republican legislator who "compromises" guilty of political treason.

That anger has been bubbling since last November's Republican losses. The heat really intensified after the Republican national leadership's election "autopsy" concluded that the party needs to be more inclusive.

Right wing priests (and priestesses) with the biggest microphones aren't buying all of that inclusiveness stuff and continue to fan the flames of discontent.

Ann Coulter weighed in with this message to House Republicans after the Senate passed its immigration reform bill: don't even consider acting on immigration reform until Republicans control the Senate. For any Republican who works with Democrats to craft a bill her verdict is clear: "Punish them, voters."

Sean Hannity says Republicans would be "suckers" to work with Democrats. Every time they've tried, says Hannity, the end result "is something that contains a lot of Democratic ideas."

Michael Savage, who hosts the third most popular talk show among conservatives has called for formation of a "Nationalist" party focused on "borders, language and culture." Savage says "There is no Republican Party, it's an appendage of the Democrat machine."

This anguish from the right no doubt mystifies most Americans who already consider the Republicans in Congress intransigent and uncompromising. In fact, Republicans' unwillingness to work with the President or the Democratic majority in the Senate continues to drive down the GOP's public support.

The latest Public Policy poll gives U.S. House Republicans only a 24-67 job approval rating. Even among Republican voters the job approval rating is negative, 40-51.

All of this pressure from the far right is clearly pushing House Republican leaders into decisions on the farm bill, immigration, the budget, taxes and the debt ceiling that they know deepens GOP unpopularity. Speaker John Boehner could get House approval for many of these important bills and lose the scarlet G (for gridlock) from his House jersey, but to do it he would need Democratic Party votes, which likely would be followed by his caucus tossing him out as its leader.

With each party primary election cycle we are seeing the battle between more mainstream conservative Republicans and the take-no-prisoners right wing playing out up and down the ballot. In 2014 "battleground states" will take on new meaning. At least 15, and as many as 20 U.S. Senate races are likely to feature bitter battles between candidates from the tea party right and more traditional Republicans.

If the far right loses most of these contests, as well as parallel campaigns in the U.S. House, and if the GOP nominates someone deemed less than Ted Cruz-pure for president in 2016 the political soil will be fertile for Sarah Palin's "Freedom Party."

The Republican Party can trace its roots as a national force to 1856, when it emerged with a dynamic program---end the expansion of slavery, build rails, roads, waterways and other infrastructure for the new nation, create a system of land grant colleges---and other forward-looking government action.

Lincoln's election in 1860 was in no small part made possible by the party's openness to a flood of immigrants---from Germany.

The tea party right's vision of America would be unrecognizable to Lincoln and his co-founders.

It's getting near time for the uncompromising, self-righteous right to move on, let the Republican Party return to its roots, and create a political realignment that's long overdue.

(Joe Rothstein can be contacted at joe@einnews.com)
---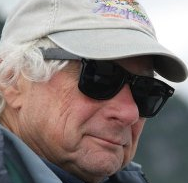 Joe Rothstein is editor of U.S. Politics Today. His career in politics spans 35 years, as a strategist and media producer in more than 200 campaigns for political office and for many political causes. He was a pioneer in professional political consulting and one of the founding members of the American Association of Political Consultants. During his career Mr. Rothstein has served as editor of the Pulitzer Prize-winning Anchorage Daily News and adjunct professor at George Washington University's Graduate School of Political Management. He has a master's degree in journalism from UCLA.
---